"It's like a horror story upon a horror story."
Ryan Murphy has revealed what the first ten minutes of American Horror Story season 7 will look like.
Following news that Jessica Lange could return to the anthology horror show, Murphy has said we'll be seeing Donald Trump and Hilary Clinton in the next series…
"The first 10 minutes of the season, this season, takes place in a very eerie macabre way on election night and there's something terrible that happens in the lives of our characters on election night as they're watching it all go down," Murphy told E! Online.
"Which in itself was a horror story, so it's like a horror story upon a horror story," he added.
Murphy also revealed that they're not casting anyone as Trump or Clinton, explaining: "We don't have actors playing them. You'll see them on television."
Earlier this year, Murphy confirmed that season 7 will centre around the recent US election.
Season regulars Sarah Paulson and Evan Peters will both be back for the series, with Scream Queens' Billie Lourd and Parks and Recreation star Billy Eichner also involved.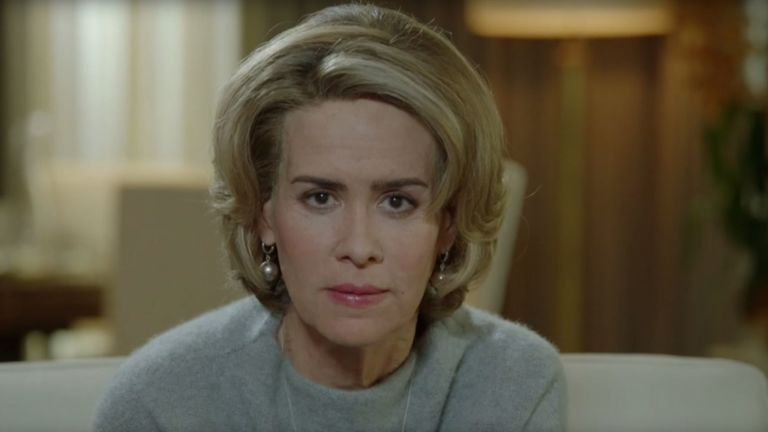 Following an appearance from Asylum's Lana Winters in My Roanoke Nightmare, Murphy also said that future seasons of AHS will be crossing over with other seasons.
What's more, Paulson has revealed that she would love to revive Cordelia Foxx from the show's third season – so we'll be keeping an eye out for that.
1,254 total views, 3 views today