19 Underrated Horror Movies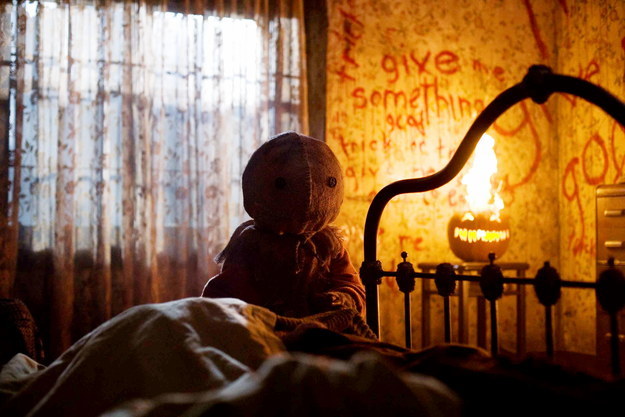 1.

The Orphanage (2007)
Warner Bros. / Picturehouse
A woman brings her son to the now-abandoned orphanage where she grew up. Her son begins making imaginary friends, and starts having strange experiences when she reopens the orphanage.
Why you need to watch it: "Not only is it deeply frightening, but utterly heartbreaking as well. It has the perfect amount of body horror to put you on edge."
Submitted by Keira C Georgeson, Facebook
2.

Suspiria (1977)
Seda Spettacoli
A woman leaves New York to join a prestigious ballet school in Freiburg, Germany, and after a series of murders occur, she learns the school is actually a front for something sinister.
Why you need to watch it: "The use of lighting and music is genius and so creepy… not to mention an incredible shot of a still beating heart with a knife through it!"
Submitted by amberlundyleigh
3.

Cube (1997)
Trimark Pictures
A group of strangers wake up in a seemingly endless maze of deadly traps. As they carefully and skeptically try to find their way out, each person learns that they possess a particular skill that landed them in the Cube.
Why you need to watch it: "It was Saw, before Saw was a thing."
Submitted by Susan Williams, Facebook
4.

The Haunting (1963)
Metro-Goldwyn-Mayer
A researcher focusing on the paranormal invites two women to a haunted mansion, and it doesn't take long for the spirits to begin manifesting themselves.
Why you need to watch it: "It's a film that lets your imagination do the work, so it's scarier than all the CGI monsters in the world."
Submitted by James Thomas, Facebook
5.

Jacob's Ladder (1990)
Tri-Star Pictures
A man who has lost his child tries to discover more about his past while suffering from delusion. He tries to recognize the difference between reality and non-reality as he tries to keep his current life together.
Why you need to watch it: "It's an excellent psychological thriller that gives you the creeps with its believability. Very Hitchcock-esque."
Submitted by annabell4f3135c24