Product Spotlight: Tinsel Evil Elf Puppet by VFXcreates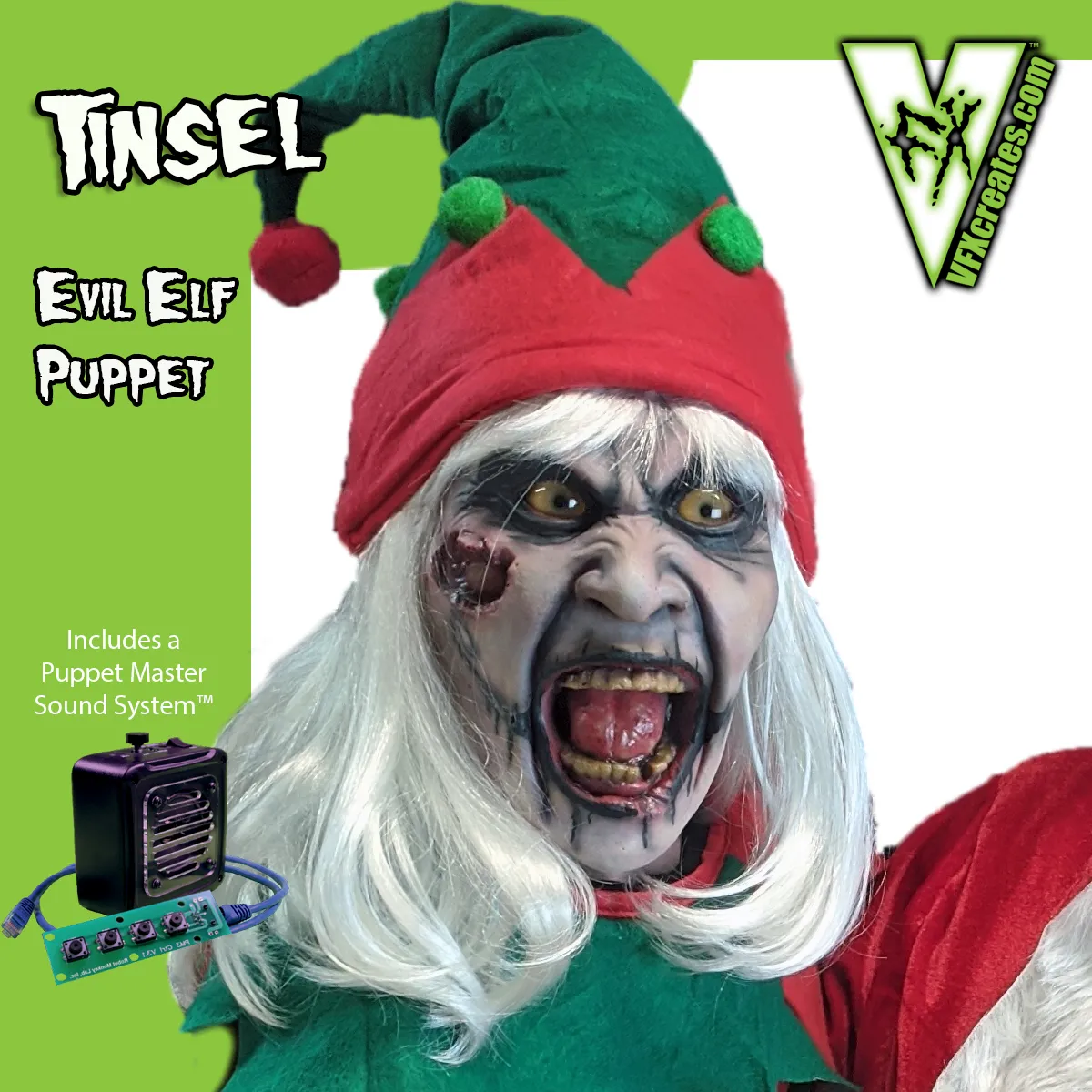 Extend Halloween into the Christmas Season with the help of Tinsel, the Evil Elf. This puppet includes a custom Puppet Master Sound System™ pre-loaded with awesome zombie sound effects and free shipping in the continental US!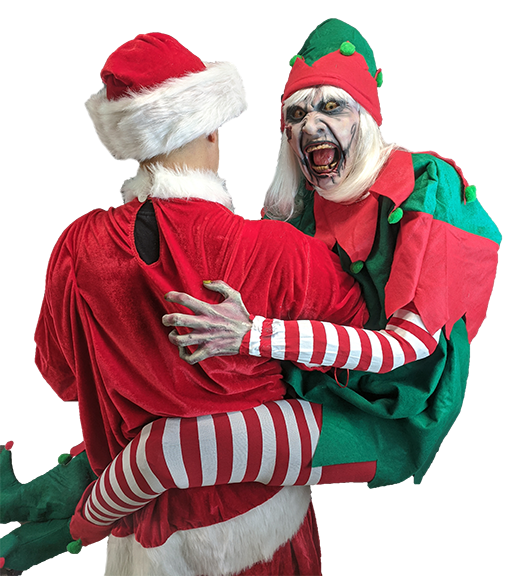 Tinsel the Evil Elf is an Attack Line™ zombie puppet. Wear this zombie to put the scare into your audience. A light weight, comfortable harness is fitted underneath a 2X Santa suit w/harness. The Santa suit disguises the harness to make wearing Tinsel easy and eliminate fatigue. You can scare and entertain for extended periods of time. This zombie is freakishly detailed, and weighs only around 8 pounds.