Fear Expo LIVE Ep 14 with Ashley Polley from Pale Night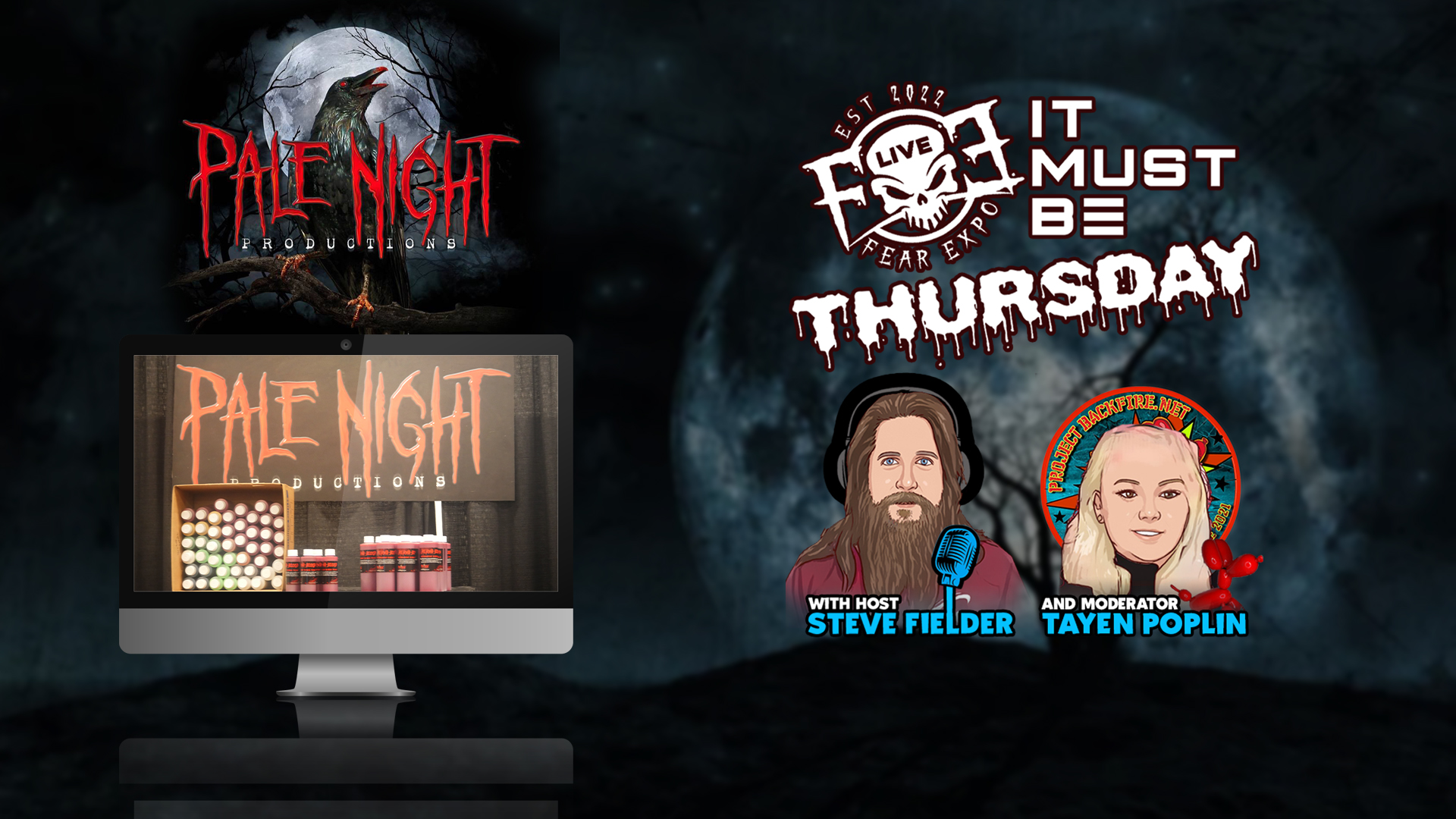 Pale Night (formerly Pale Night Productions) is a company that specializes in creating creepy Halloween props, and they're always taking orders for their products. One of their most popular items is Perma Poo, a product created by Ashley's friend Kenneth. Although Ashley admits that she doesn't love producing it, she acknowledges that it's a great addition to their product line. Perma Poo is available in various sizes and textures and is perfect for use in haunted attractions, especially for bathroom scenes. Pale Night also offers other Perma products, such as Perma Blood, which is a fan favorite in the industry. It's an easy-to-use product that gives new life to old decorations and comes in purple and pumpkin shades.
Pale Night – Your One-Stop Shop for Creepy Halloween Props
Are you a fan of Halloween, horror movies, and everything spooky? Then you definitely must check out Pale Night, an industry leader in creating creepy and realistic Halloween props that will make your event stand out. Founded by Kip & Ashley, Pale Night specializes in creating unique and versatile props that are perfect for haunted attractions and Halloween events.
The Perma Poo – One of Their Bestsellers
One of the most popular items by Pale Night is the Perma Poo, created by Kenneth himself. Ashley admits that she isn't exactly fond of producing it, but its popularity and authenticity make it a great addition to their product line. Available in various sizes and textures, Perma Poo is perfect for use in bathroom scenes and can add a touch of realism to your haunted attraction.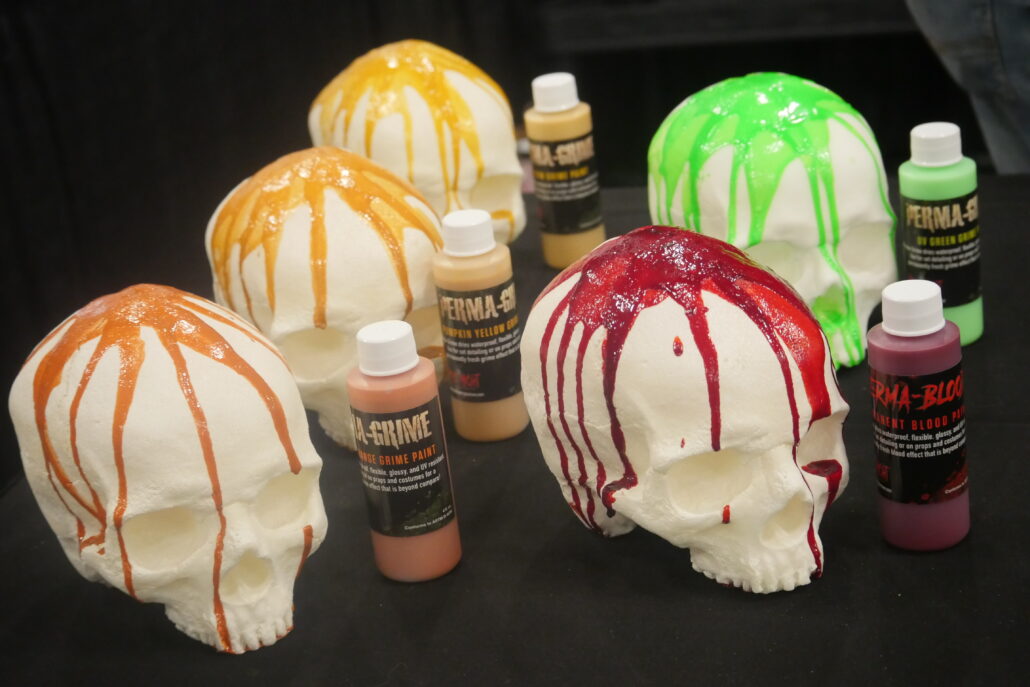 Perma Blood – A Fan Favorite
Another popular product by Pale Night is Perma Blood. It's an easy-to-use product that can give new life to old decorations or props. It comes in purple and pumpkin shades, making it suitable for different types of settings and scenes. Perma Blood is a fan favorite in the industry, and its versatility makes it an essential item for any Halloween enthusiast.
UV Grimes and Nimba Creations Prosthetics
If you're looking for something truly unique and special, Pale Night also offers UV Grimes, a glow-in-the-dark product that can add a whole new dimension of creepiness to your event. The company is continually coming up with new ideas, and UV Grimes is just one example of their innovative spirit.
The company also distributes Nimba Creations items like gelatin and silicone prosthetics, which are perfect for haunted house actors. Nimba Creations offers a range of high-quality and professional prosthetics that can help actors transform into terrifying creatures and characters.
Find Out More on Social Media
Pale Night has a strong online presence, with a website, Instagram account, and Facebook page where customers can find information about the company, their products, and upcoming events. They also have a hashtag promotion on social media platforms, making it easy for everyone to find them wherever they go. By following them on social media, you can be the first to know about their new products and special offers.
Conclusion
Pale Night is a company that truly loves Halloween, horror, and everything spooky. With their range of versatile products, there's something for everyone, and customers can always expect top-quality items. So whether you're looking for Perma Poo, Perma Blood, UV Grimes, or one of their other spooky creations, Pale Night has got you covered.
So what are you waiting for? Visit their website or follow them on social media to get your hands on the most realistic and creepy Halloween props in the industry. You won't be disappointed!