Automatic Hand Sanitizer Dispenser w/ Stand and Base by HushFX Studios
Automatic Hand Sanitizer Dispenser W/ Stand And Base By HushFX Studios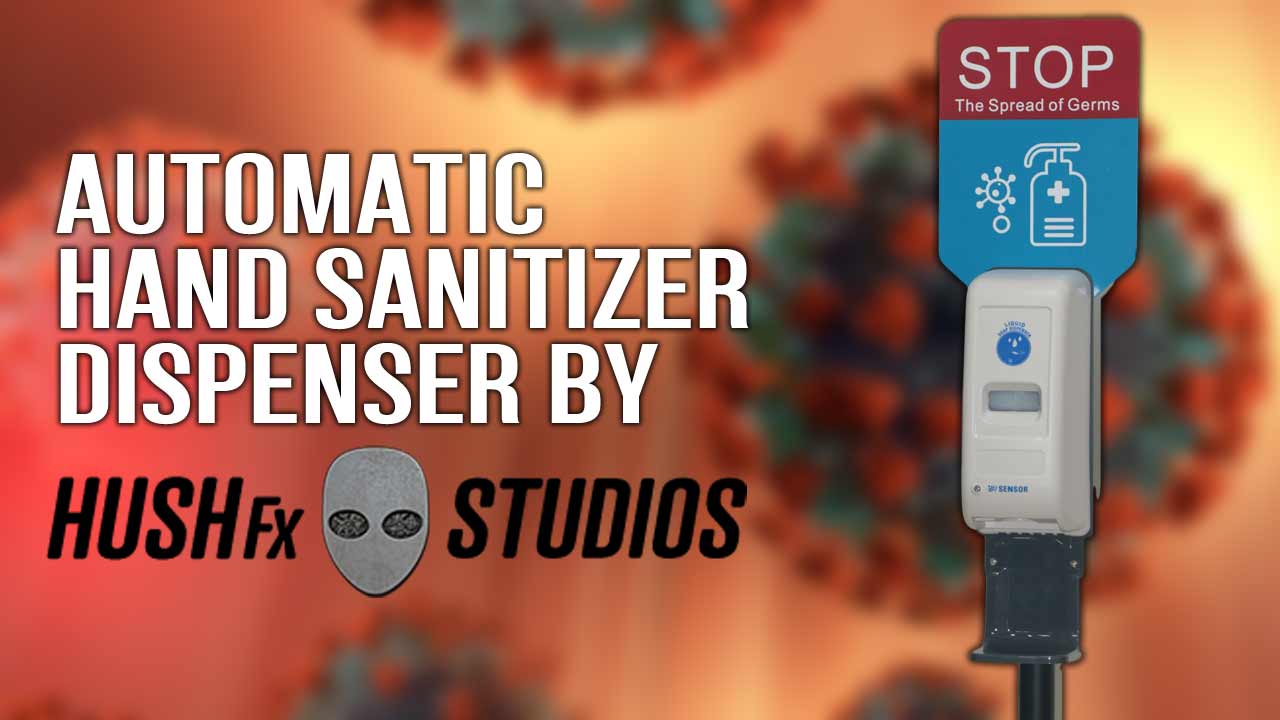 Current Lead Time: Product Expected to ship in 4 – 6 weeks. We Expect (and there already is) a Nation Wide shortage of dispenser units. The Lead time on these units will likely increase as time goes on, we suggest buying soon they are selling very fast!
About This Product:
REFILLABLE with liquid or gel sanitizer
Refillable 1000ml Container does not require bags, use your own sanitizer!
Non-Touch
Automatic
Uses C batteries (not included)
Dimensions:
Unit Height To Top of Dispenser: 54″
Unit Height To Top of Sign: 64″
Base Diameter: 13″
Delivery expenses will be calculated and invoiced at time of shipment.
Estimated Costs for UPS Ground Depending on location ranges from $15 – $35 per unit to the continental United States.
Comes in a single 18″ x 14″ x 9″ box.