Haunt Que Virtual Q&A Event
Haunt Que Virtual Q&A Event. Find out what is needed to be ready to handle customer lines this year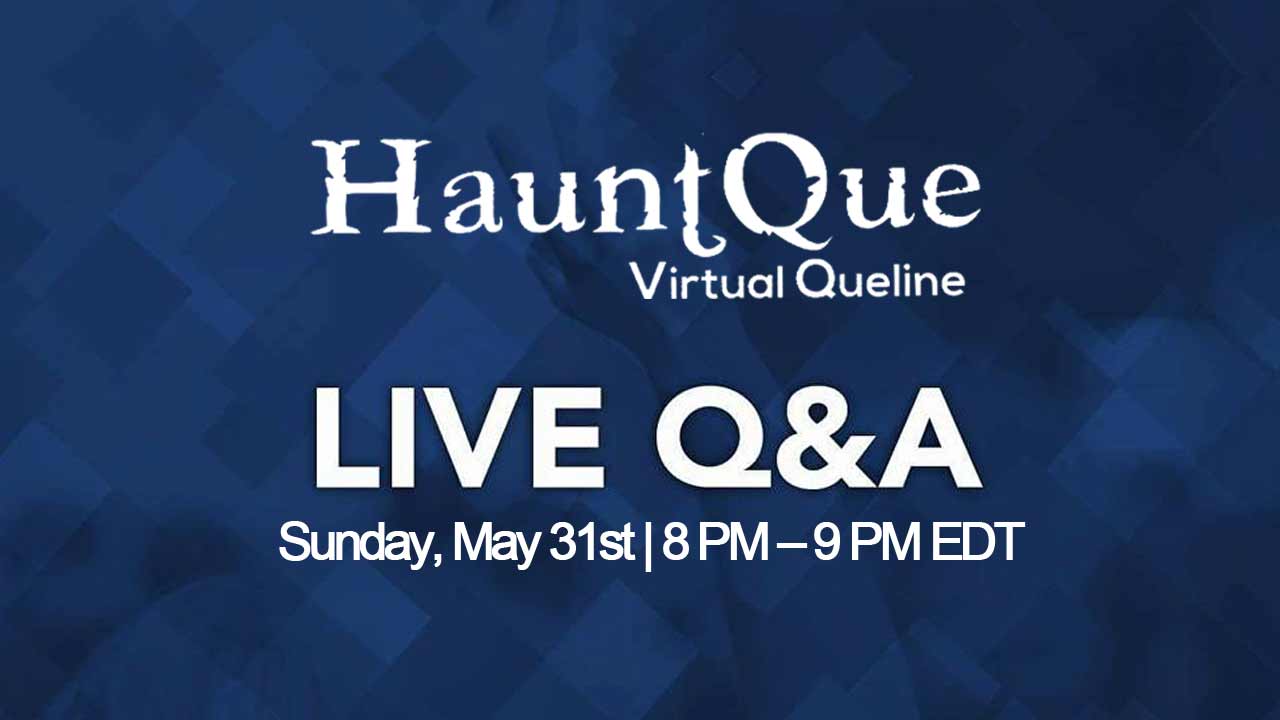 Haunt Que Virtual Q&A Event
Haunt Que has the best option for you to handle your online customer time scheduling and virtual queue line for 2020. We are hosting a Q&A to answer any questions you might have about how this service works.
We are by far the most affordable option and the only system that is owned and operated by a Haunt Owner. Please join us and ask any questions you might have.
Date: Sunday, May 31st from 8pm-9pm EDT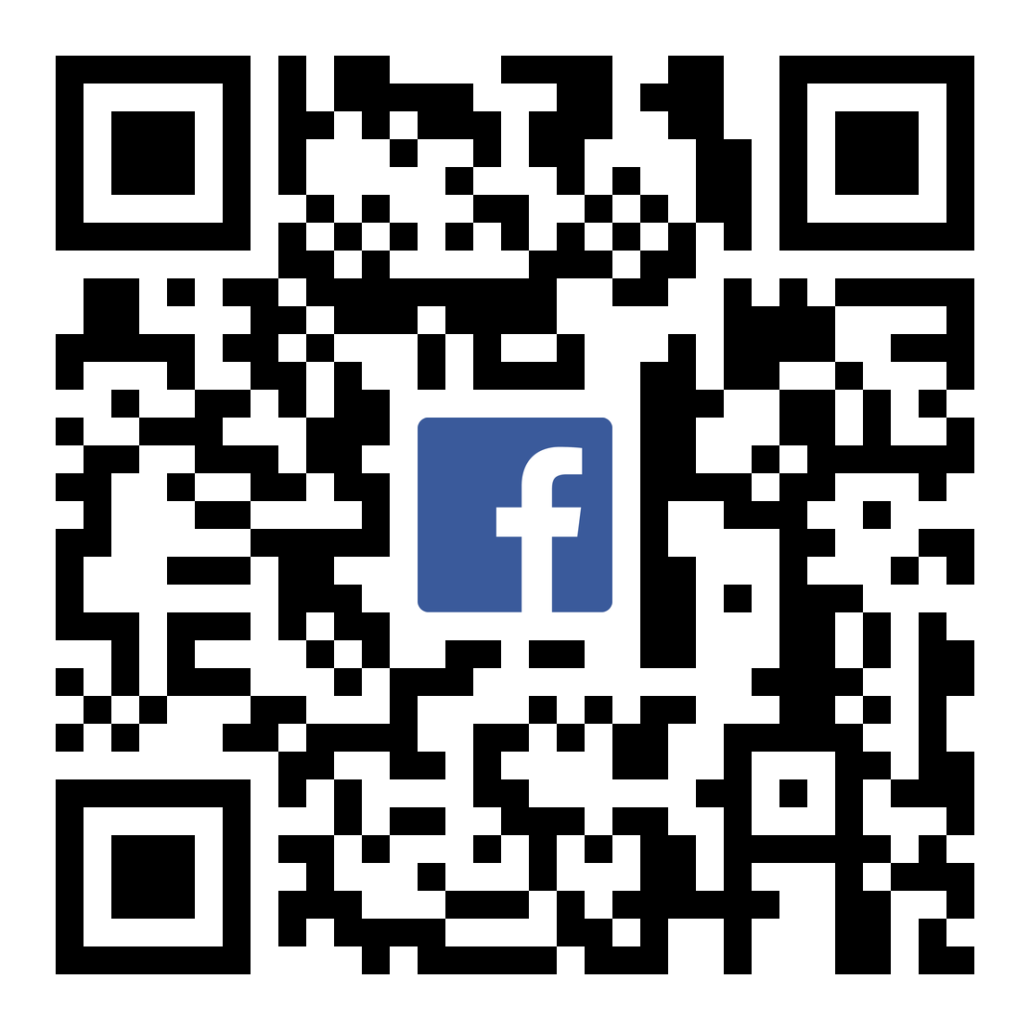 New VFX Product – CLOWNT DRACULA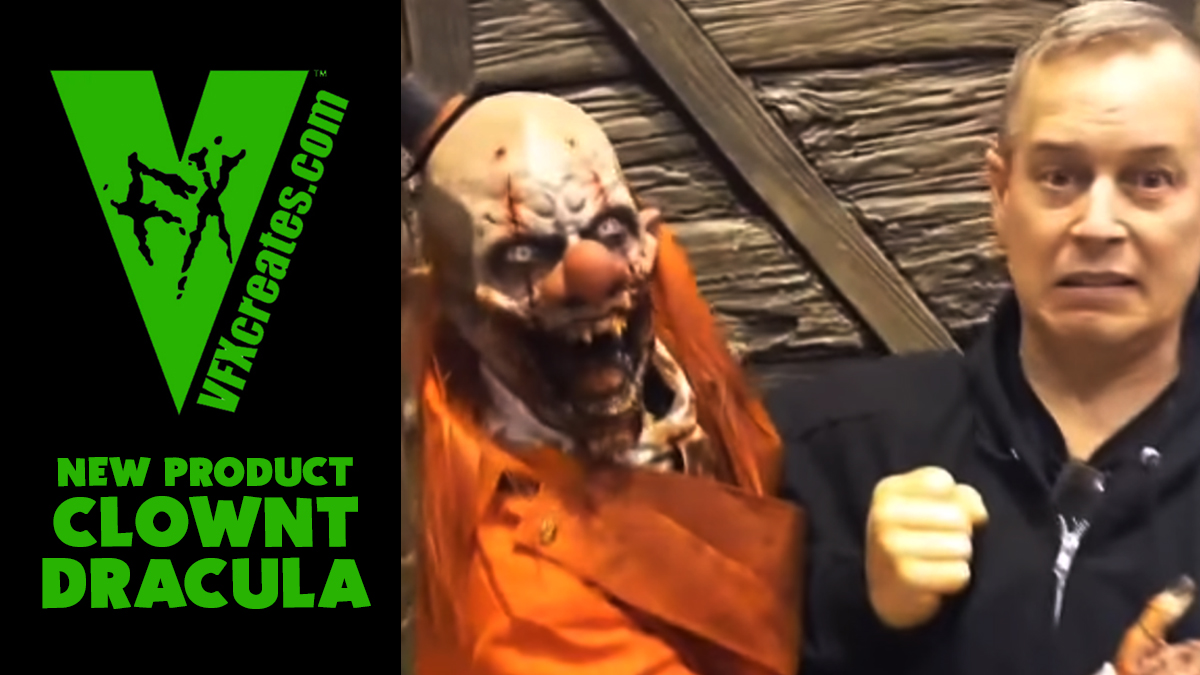 New for 2022
CLOWNT DRACULA Attack Line Puppet
Product By VFXcreates.com.
Head sculpted by Kent Kidwell. Nose & hands sculpt, Paint & hair, puppet voice by Doug Schaefer @ArtGuy79.
Puppet design, Final Assembly & Puppeteered by Patrick Voss
Fear Expo Vendor Spotlight with Screaming Banshee Studios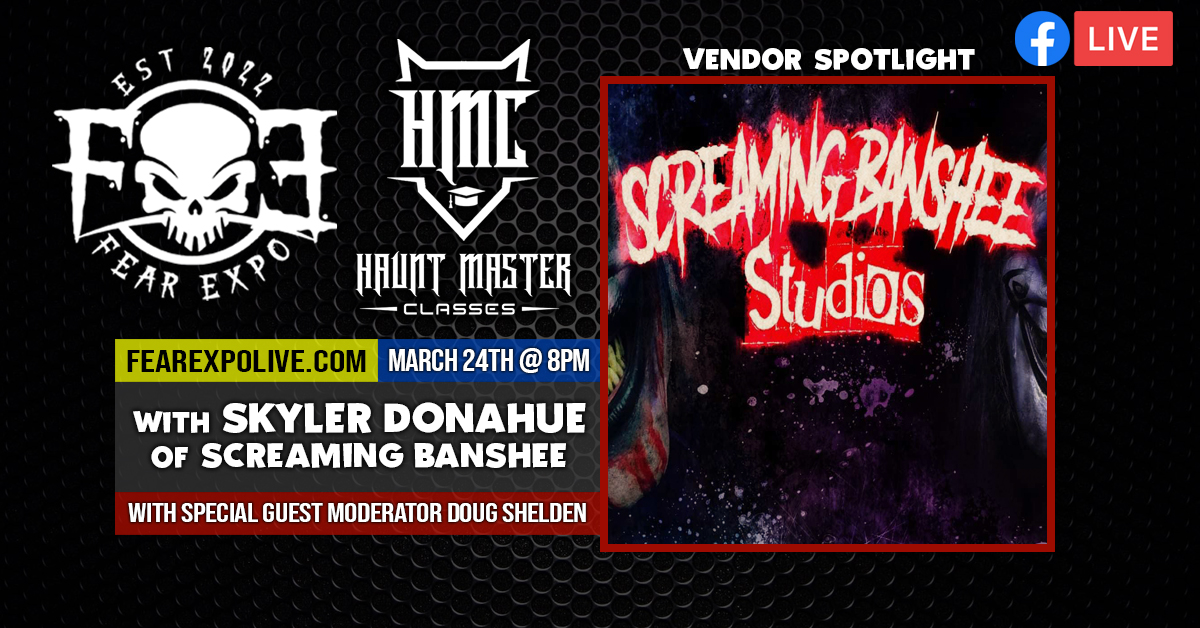 Automatic Hand Sanitizer Dispenser w/ Stand and Base by HushFX Studios
Automatic Hand Sanitizer Dispenser W/ Stand And Base By HushFX Studios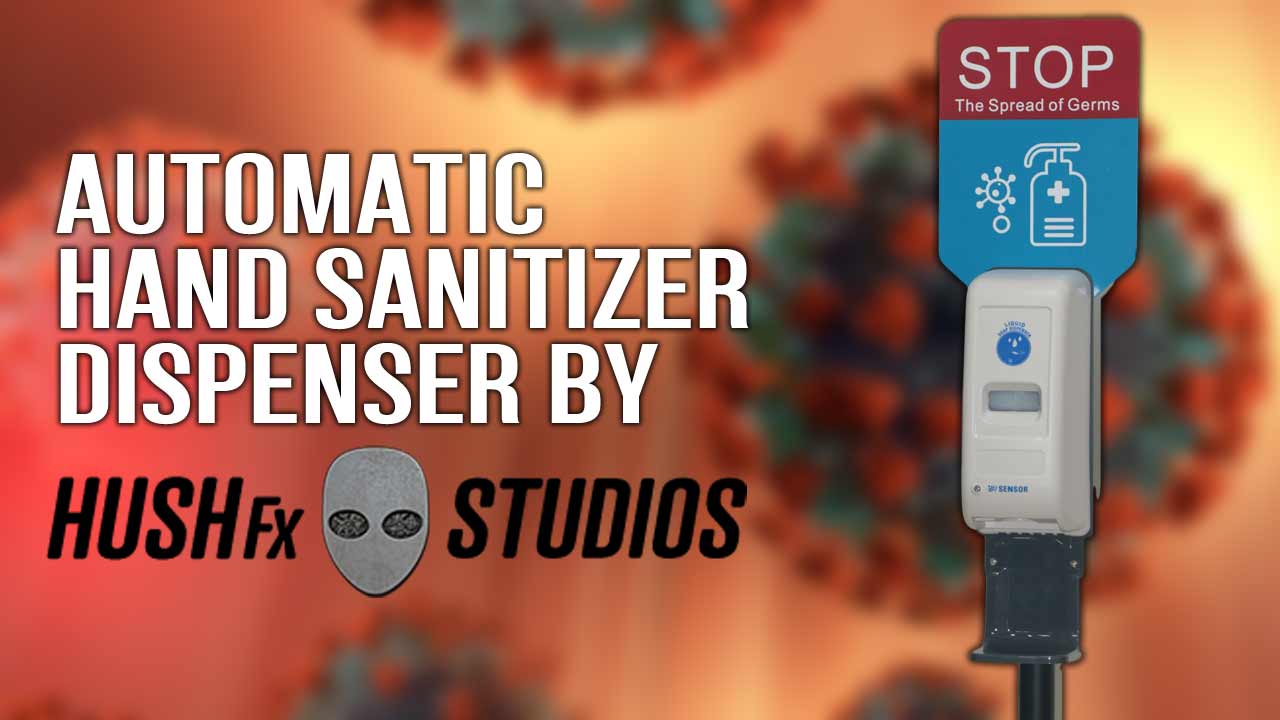 Current Lead Time: Product Expected to ship in 4 – 6 weeks. We Expect (and there already is) a Nation Wide shortage of dispenser units. The Lead time on these units will likely increase as time goes on, we suggest buying soon they are selling very fast!
About This Product:
REFILLABLE with liquid or gel sanitizer
Refillable 1000ml Container does not require bags, use your own sanitizer!
Non-Touch
Automatic
Uses C batteries (not included)
Dimensions:
Unit Height To Top of Dispenser: 54″
Unit Height To Top of Sign: 64″
Base Diameter: 13″
Delivery expenses will be calculated and invoiced at time of shipment.
Estimated Costs for UPS Ground Depending on location ranges from $15 – $35 per unit to the continental United States.
Comes in a single 18″ x 14″ x 9″ box.