#Haunt #Mag RT from @hauntmagazine : Photo from inside an abandoned house in Belgium. Photo by Urban Exploration by Provost Kenneth https://t.co/kuccBbx3BZ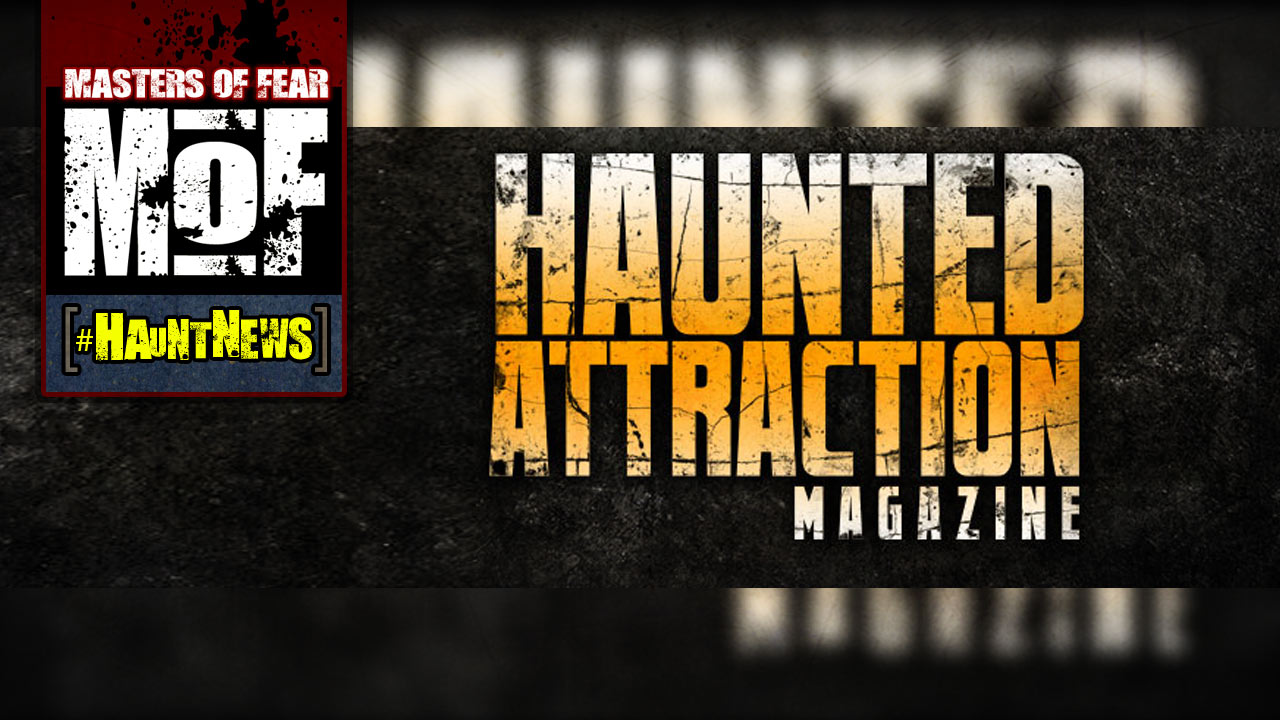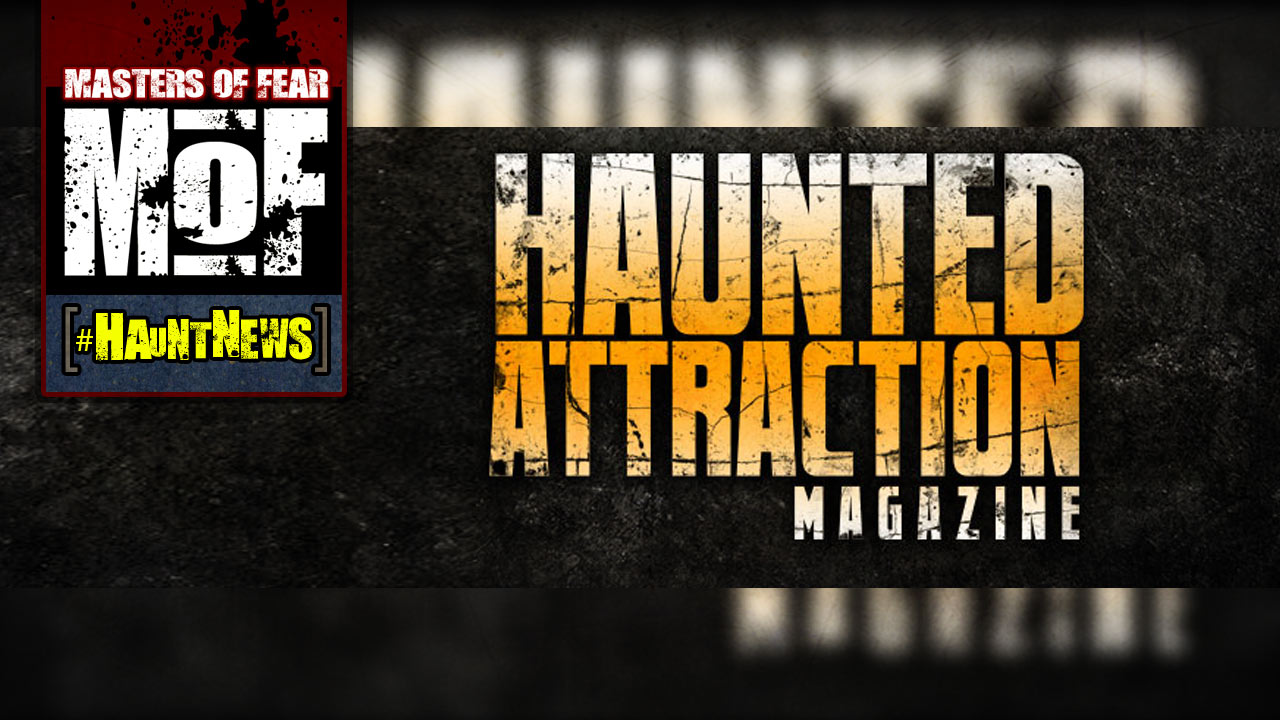 Photo from inside an abandoned house in Belgium. Photo by Urban Exploration by Provost Kenneth https://t.co/kuccBbx3BZ

— Haunted Attraction (@hauntmagazine) March 15, 2016

from http://twitter.com/hauntmagazine
Follow us https://twitter.com/MastersOfFear
Haunted Easter Themed Attractions 2022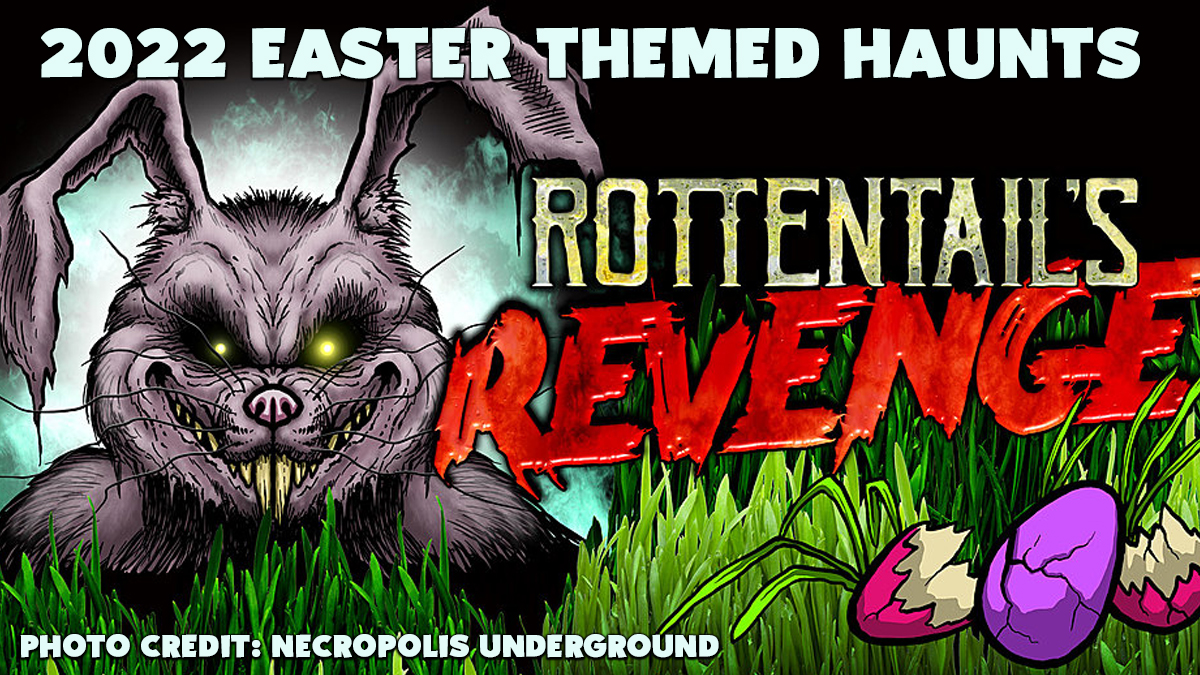 Updated March 20th, 2020
Photo Credit: Necropolis Underground
All Saints Lunatic Asylum – Rotten Egg Hunt Easter 2022
22521 Shawnee Rd, Apple Valley, CA 92307
From $13.00
Fri, April 8th, 2022 @ 7:00PM PDT (multiple times available)
https://app.hauntpay.com/events/all-saints-lunatic-asylum-rotten-egg-hunt-easter-2022
Carnage Haunted
Carnage Haunted House – Hidden: A Haunted Egg Hunt Experience
3770 Refugee Rd, Columbus, OH
From $25
Friday & Saturday, April 8pm-9pm @ 7pm
https://carnagehauntedhouse.ticketleap.com
FACTORY OF FEAR
East Mayhem 2022
5027 4th Ave., Moline, IL 61265
From $25.00
Fri, April 8th, 2022 @ 7:00PM CDT (multiple times available)
https://app.hauntpay.com/events/east-mayhem-2022
Factory of the Dead – Creepy Easter Egg Hunt
906 Lapeer Ave., Saginaw, MI 48607
Sat, April 16th, 2022 @ 8:00PM EDT
https://app.hauntpay.com/events/creepy-easter-egg-hunt
Fright Haven Haunted Attraction
411 Barnum Avenue Cutoff, Stratford, CT 06614
From $25.00
Fri, April 15th, 2022 @ 7:00PM EDT (multiple times available)
https://app.hauntpay.com/events/fright-haven-haunted-attraction
The Haunted Hotel – ROTTENTAIL'S REVENG
3000 S. 4th Street, Louisville, KY 40208
From $25.00
Fri, April 15th, 2022 @ 8:00PM EDT (multiple times available)
https://app.hauntpay.com/events/the-haunted-hotel-kentucky-new
Necropolis Underground
7130 Western Select Dr. , Indianapolis, IN 46219
From $35.00
Fri, April 15th, 2022 @ 7:00PM EDT (multiple times available)
https://app.hauntpay.com/events/necropolis
A Creepy Easter Egg Hunt at Factory of the Dead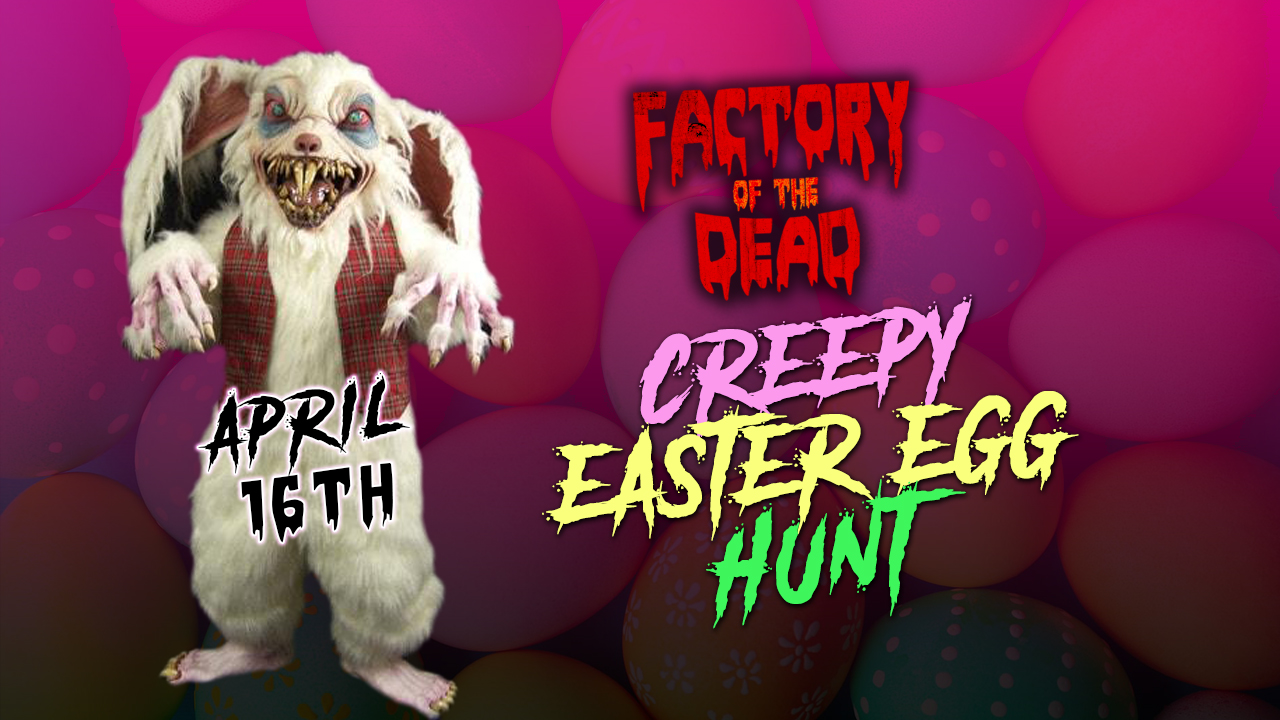 Factory of the Dead Haunted House located in Saginaw , MI just announced their Creepy Easter Egg Hunt Date. It will be a one night special event on Saturday, April 16th. Your group will collect eggs as you navigate the attraction and redeem them for for prizes or upgrade at the gift shop.
Can you survive Peter Rotten Tail and escape with all of your eggs to redeem them for great prizes? A Creepy Easter Egg Hunt at the Factory of the Dead. Your group will collect eggs along the way and can redeem them for prizes afterwards.
The haunted house is located inside 906 Lapeer which also has more attractions including 3 fully immersive escape rooms, the first inddor 3D GellyBall arena in the county and Axe Throwing.
You can find out more at their website: http://906Laper.com
12 ft Giant-Sized Inferno Pumpkin Skeleton from Home Depot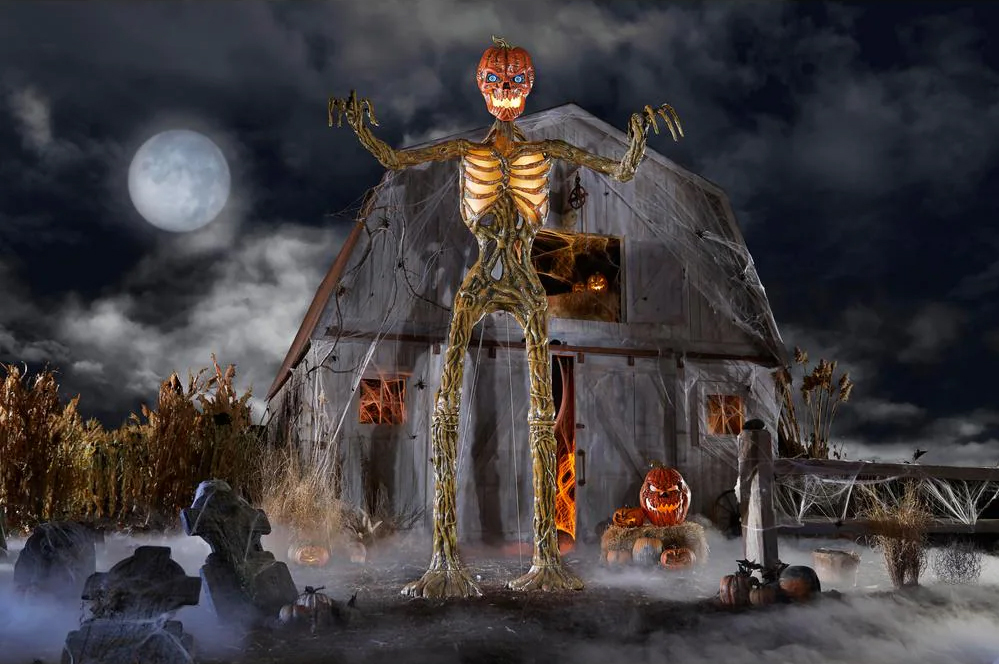 Summon souls to your ghostly gatherings with this Pumpkin Skeleton. An imposing 12-foot height makes your lawn the talk of the neighborhood, and the LCD glowing eyes stare at those passing by. Poseable arms let you create playful or scary setups to welcome trick-or-treaters to your treacherous retreat. Included ground stakes hold this spooky specter securely in place on your lawn. This Pumpkin Skeleton uses adapter power to illuminate his fiery chest and piercing eyes.