Midwest Haunters Convention 2018 Haunted Bus Tour
Since our first haunt tour in 2004 the Midwest Haunters Convention has spotlighted many of the best haunts in the Midwest. We are very excited to announce the 2018 MHC Pre-Convention Haunted House Bus Tour line-up that includes 9 haunted attractions, plus a stop in Hell (Michigan) for ice cream! We'll be touring haunts throughout NW Ohio and SE Michigan. Some haunts on the tour are located in historic or unique buildings – we have a prison, a schoolhouse, a hydro plant and screamparks; a couple are actually haunted and half of them have been in operation for 10+ years.  One is even a former record holder of the longest haunted attraction in the world!  Some have 3D attractions, some are 4+ stories tall and most will be dark and staffed with actors… in other words, get ready for a wild ride!
➡  More Reviews from Midwest Haunters Convention: https://mastersoffear.com/category/haunt-reviews/
➡  More Reviews from other Haunt Conventions: https://mastersoffear.com/category/conventions/
This holiday season, give the gift of FEAR to those special haunters in your life.
The Midwest Haunters Convention Pre-Convention Bus Tour!
---
HAUNTS ON THE TOUR:
WEDNESDAY, MAY 23
THURSDAY, MAY 24
PRICING
The 2018 MHC Pre-Convention Bus Tour is available at a special holiday rate of only $345 until January 15, 2018! DON'T WAIT! The price goes up to $365 on January 16th, then up to $380 on May 15th.
---
BUS PREFERENCES
Please NOTE: If you have a bus preference, you must send an email to annmarie@haashow.com –  include your registration and seminar id # to confirm you purchased the tour. Please note your first and second bus preference (along with the names of others in your group, if you purchased multiple tickets).  We will do our best to make those arrangements on a first-come, first-served basis. You will receive a confirmation email indicating your preference request was received.
Bus 2 is the party bus, so if you prefer to be in a more relaxing atmosphere select bus 1, 3 or 4. No, seriously.
Meal options during the tour:
Wednesday: Lunch and dinner will be provided at the attractions we're visiting.
Thursday: Breakfast will be provided at the hotel, then we'll stop for lunch & dinner in areas that feature multiple dining options.
You are welcome to bring a cooler on the bus with your own beverages and meals/snacks for the trip.
Alcohol is permitted; however, NO GLASS CONTAINERS. Plastic or cans only.
---
WEDNESDAY NIGHT HOTEL
Quality Inn Auburn Hills
1461 N Opdyke Rd
Auburn Hills, MI 48326
PLEASE NOTE: The tour price DOES NOT include overnight hotel accommodations; you'll need to reserve your own room(s) at the Quality Inn in Auburn Hills, MI ($80 +tax) Wednesday night. You can sleep up to 4 guests per room. Includes breakfast Thursday morning.
To make your reservations, call (248) 370-0044 and mention the Midwest Haunters Convention. PLEASE NOTE that this is the ONLY way to get the group discount – making your reservations online will NOT WORK for this. You MUST call.

You need to make your own hotel reservations. Please do NOT wait to do it on site since we cannot guarantee there will be hotel rooms available.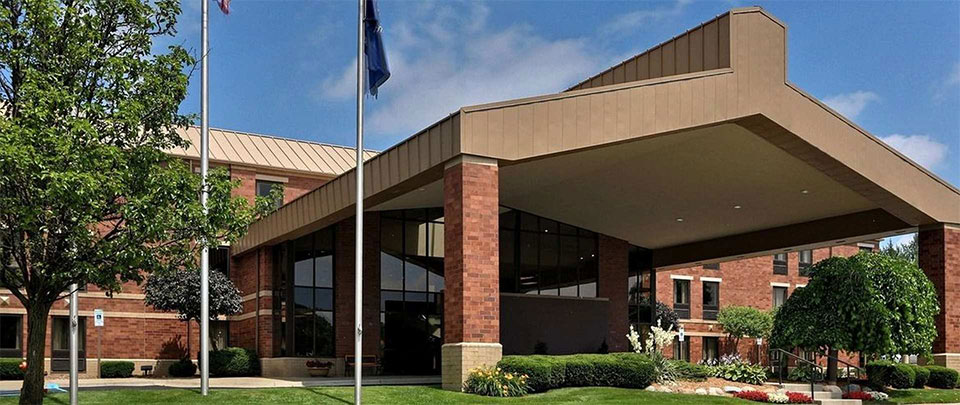 ---
LUGGAGE STORAGE DURING THE TOUR
Luggage Storage For 2-Day Bus Tour (Hyatt Hotel Guests ONLY) For $10 a bag*, Hyatt Hotel guests may take their bags to the Dooleys Room (to the left of the front desk) Wed 7am-9am and Thurs 11pm-1am,  in the lobby for luggage storage overnight. When you're ready to retrieve your bag(s), please go to the Bell desk in the lobby.
*The Hyatt will make arrangements for these charges to be billed to your guest room.