COVID-19 readiness at your haunt by HauntPay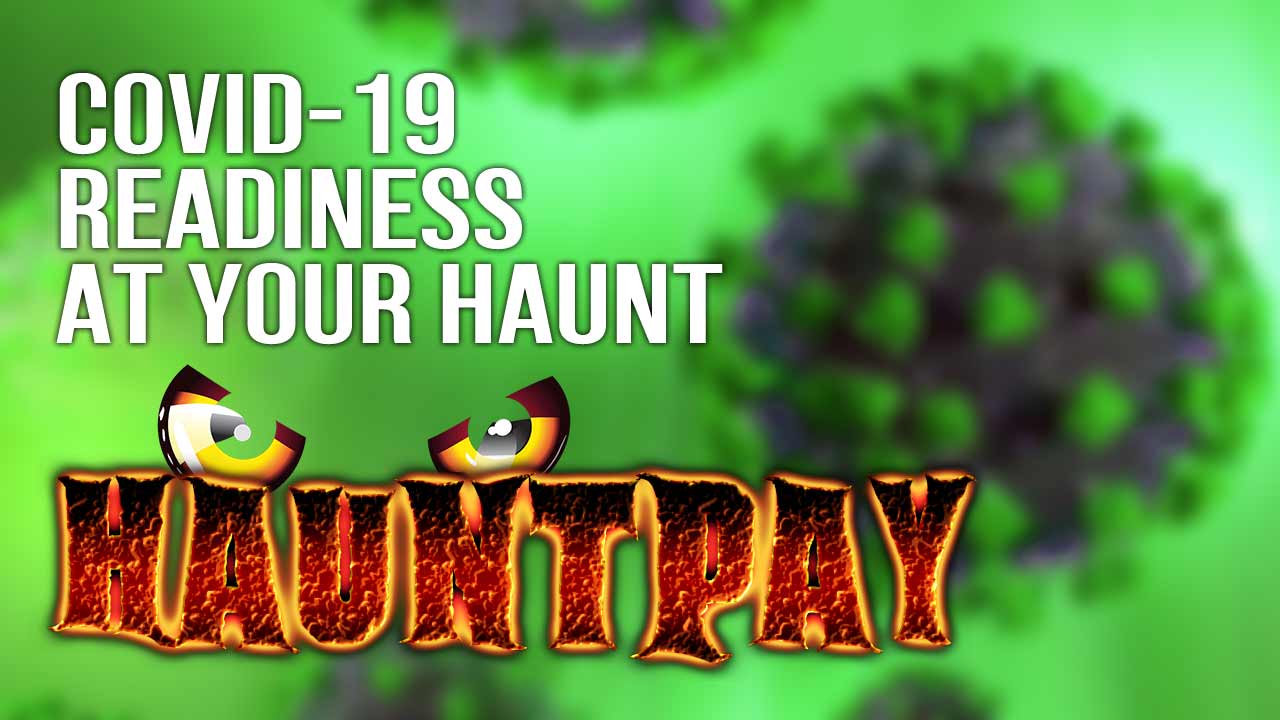 COVID-19 Readiness At Your Haunt By HauntPay
HauntPay is one of many trusted online ticket providers for the haunt industry. In their atricle to discuss Covid-19, safety recommendations, postponed events and more.
Like you, we've been closely following updates about the COVID-19 virus.

HauntPay
HauntPay will continue to get updates and protocols by the CDC and keep their clients up-to-date.
We will continue to follow updates and protocols suggested by the CDC, local Departments of Public Health, and World Health Organization, and encourage you to do the same.

HauntPay
In Their Article…
Do I need to close my haunt?
What if I need to postpone or reschedule my event?
Transfer your customer's tickets to a future event
Creating Promo Codes

How To Open Your Haunt – Post Pandemic
Have questions on opening up this year?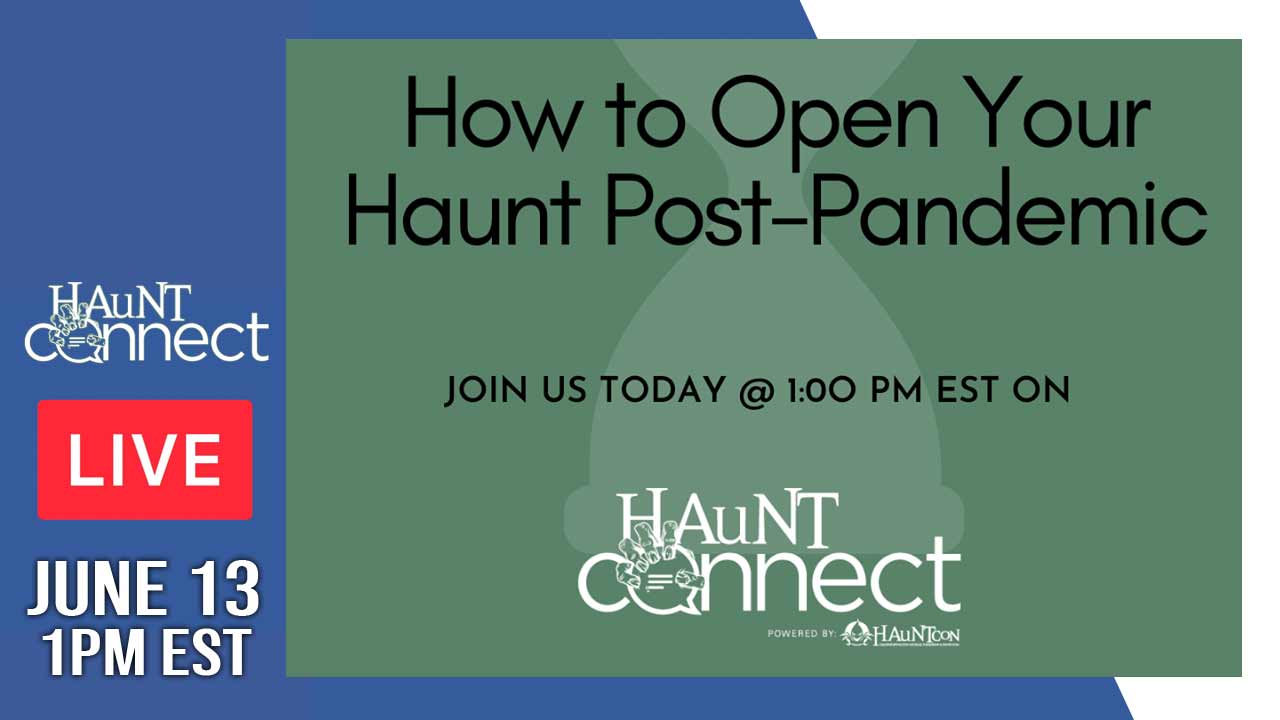 Have questions on opening up this year?
Check out this HAUNTconnect Session with Spencer Terry & Scott Swensen Saturday June 13th at 1pm EST.
Now's your chance to listen to someone who's already done it and SOLD OUT!

HauntCon
Don't miss Saturdays #HAuNTConnect Session with Spencer Terry of Fear Factory SLC and Scott Swenson of Scott Swenson Creative Development LLC at 1:00 PM EST!

HauntCon
Follow this link to make your FREE HAuNT Connect profile and bring your questions to be answered —> https://bit.ly/hauntconnect20 #HAuNTcon21
Automatic Hand Sanitizer Dispenser w/ Stand and Base by HushFX Studios
Automatic Hand Sanitizer Dispenser W/ Stand And Base By HushFX Studios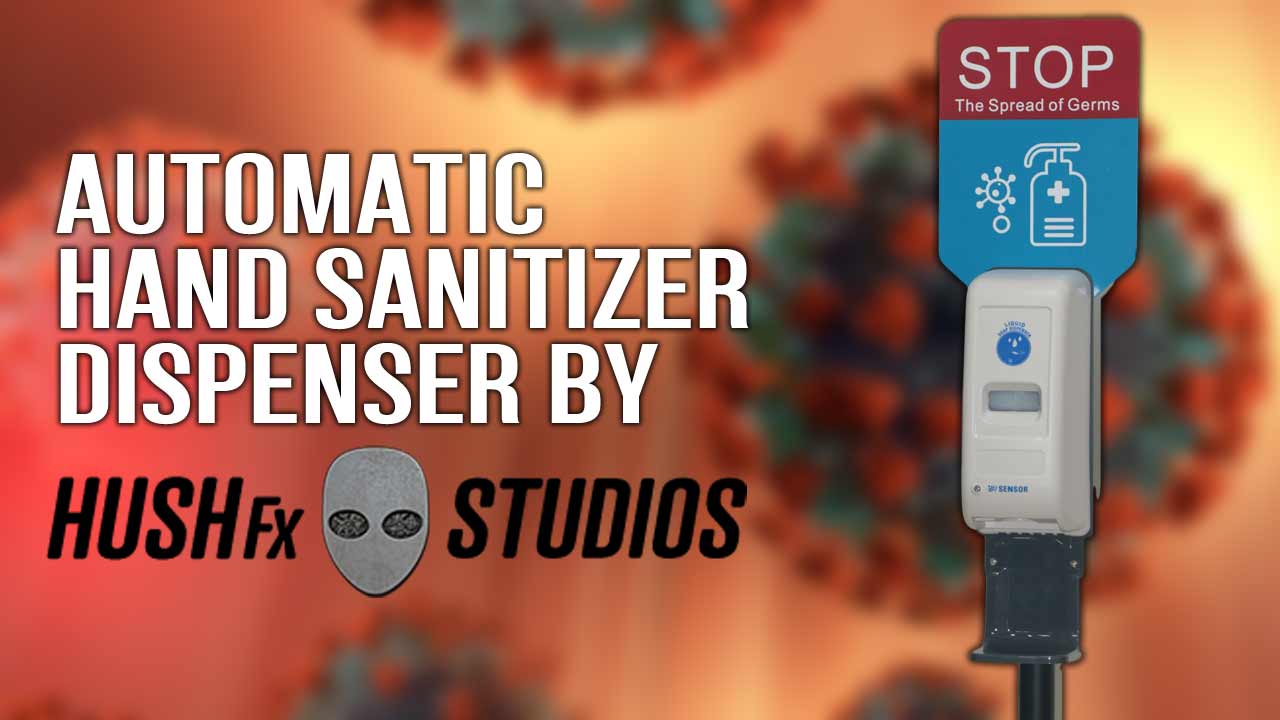 Current Lead Time: Product Expected to ship in 4 – 6 weeks. We Expect (and there already is) a Nation Wide shortage of dispenser units. The Lead time on these units will likely increase as time goes on, we suggest buying soon they are selling very fast!
About This Product:
REFILLABLE with liquid or gel sanitizer
Refillable 1000ml Container does not require bags, use your own sanitizer!
Non-Touch
Automatic
Uses C batteries (not included)
Dimensions:
Unit Height To Top of Dispenser: 54″
Unit Height To Top of Sign: 64″
Base Diameter: 13″
Delivery expenses will be calculated and invoiced at time of shipment.
Estimated Costs for UPS Ground Depending on location ranges from $15 – $35 per unit to the continental United States.
Comes in a single 18″ x 14″ x 9″ box.
Covid19 Contingency/Mitigation Plan example by Fear Factory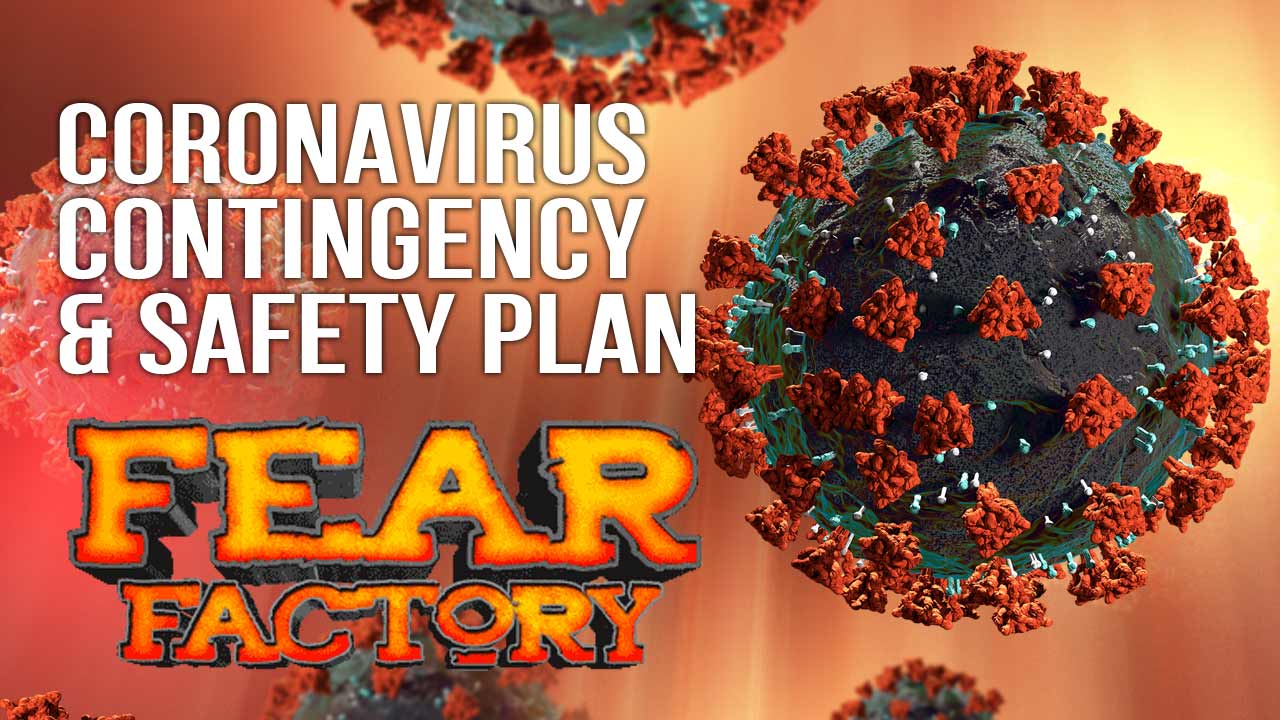 Coronavirus Contingency & Safety Plan By Fear Factory
This is a Covid19 Contingency/Mitigation Plan example.
Every state, county and city has their own restrictions and guidelines, so take this with a grain of salt in your own markets, but here's our Fear Factory SLC plan
In This Article…
General employment state level recommendations
Attraction specific state level recommendations
Planned steps and mitigation efforts
Medium & High Risk Drilldown instructions
Marketing and communication plans