[ad_1]
Create Your Own Control & Command Center! An Advanced Tech Seminar
Tuesday; 1:15pm – 2:15pm
Cascade Room 2
Speaker: Vinnie Ingallaria, Puzzle Props
Ever wish you could control the tech props in your game… easily? Do you wish you could see what codes players enter into your props? Wouldn't it be great if you could press "RESET" — and have the entire rooms tech reset itself?
Good news. You can do all of these things.
In this 60-minute seminar, attendees will learn how to create their own "smart" escape room, using Node Red — an IoT (Internet of Things) Visual Programming framework developed by IBM as a scalable Escape Room Command and Control system. From programming the game set up, to compatible prop tech and hardware — this is a dense class designed for anyone with a basic knowledge of escape room tech.
Seminar will include content on:
The Node Red Program – Intro
Compatible prop tech and hardware
Game Layout into the system
Networking, wiring, relays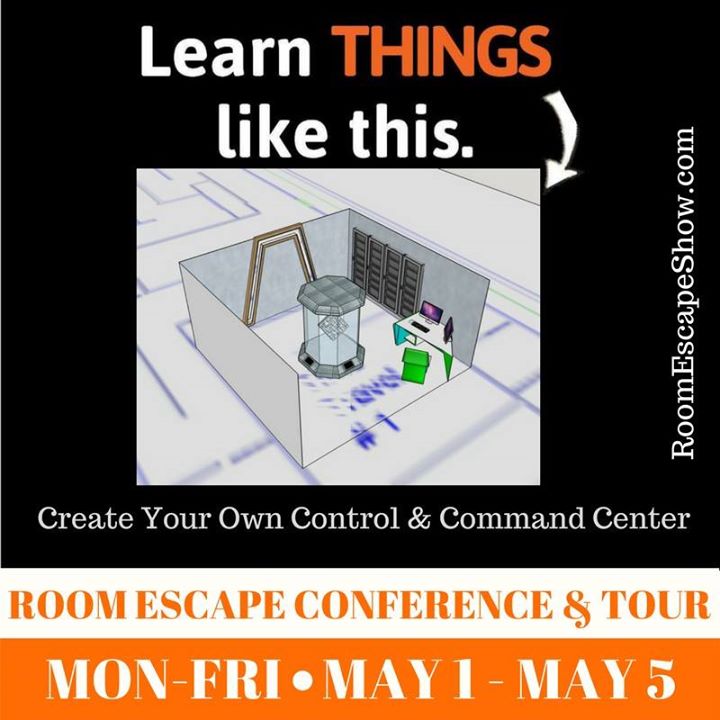 [ad_2]

Source