[ad_1]
FREE Early Bird Seminar!
Room Escape Artists! Goldi-lock-ing Your Escape Room Business: Learn the Difference between Magnificent, Average, and Tragic Escape Room Design
Tuesday: 10:00am – 11:00am
Cascade Room 1
Register Now!
#TuesdaySeminars" target="_blank">https://registration.haashow.com/events/show/rec2 #TuesdaySeminars
Speakers: Lisa and David Spira, Room Escape Artists
We want to help you understand the tangible differences in execution between escape rooms.
We're going to do this by looking at common interactions in escape room design and walk you through some of the differences that set apart the best and worst that we've seen in our approximately 300 games as reviewers.
We're going to talk about all of the greatest hits: Locks, Blacklights, Gamemastering, Books, Trap Doors Customer service…and more.
Bring your questions and an open mind. We're here to help.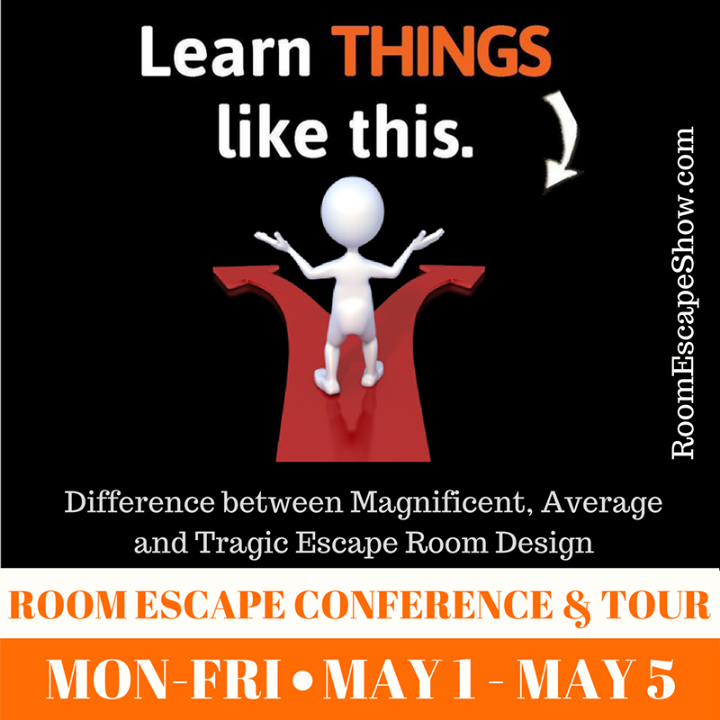 [ad_2]

Source