Midwest Haunters Convention update
Midwest Haunters Convention Update. Here is a statement that MHC released regarding the status of the Convention.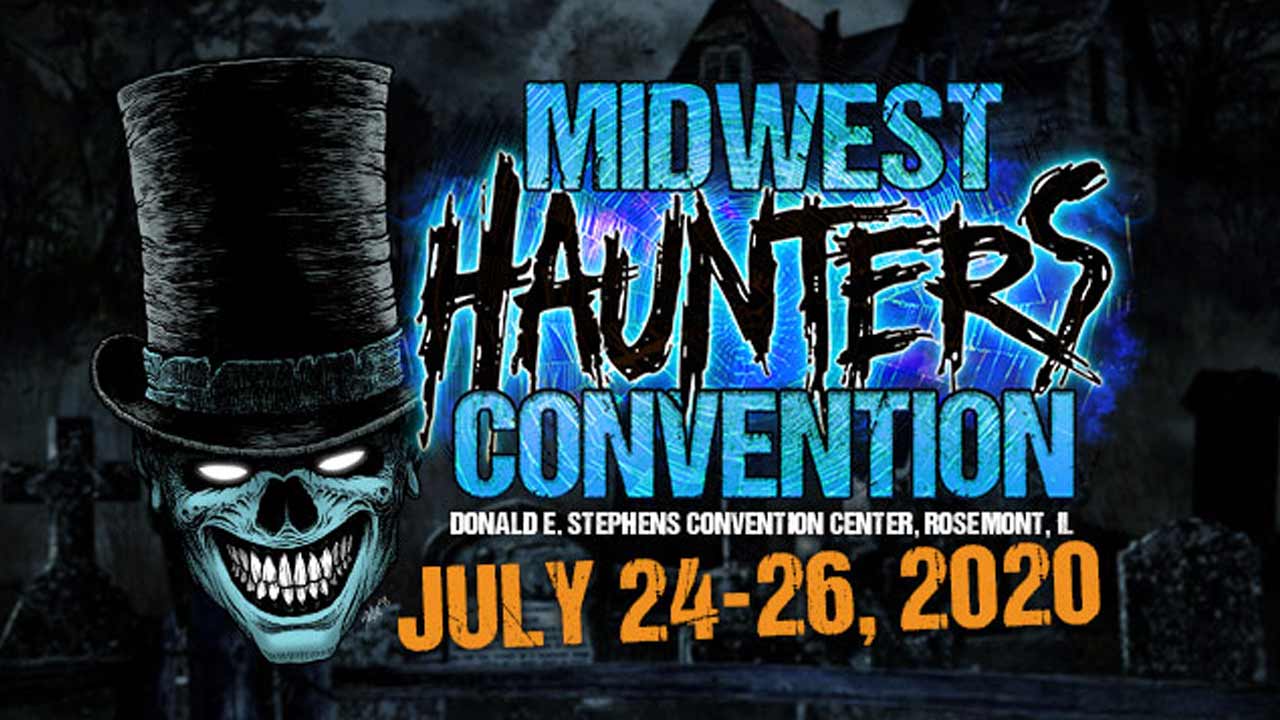 Midwest Haunters Convention Update
Here is a statement that MHC released regarding the status of the Convention.
Hello Everyone!

I hope that this email finds you and your family safe and well as we all look forward to the full reopening of our states and the resumption of our business and leisure activities. At this time, we want to give you an update on the status of the 2020 Midwest Haunters Convention currently scheduled to take place on July 24-26, 2020, at the Donald E. Stephens Convention Center in Rosemont, Illinois.

Earlier this month, under a Five Phase Plan for reopening the State of Illinois, the Governor banned mass gatherings until an effective treatment to combat COVID-19, or a vaccine ,has been developed. Illinois' guidelines make it unlikely that conventions will resume here this summer and we are in discussions with convention facilities in two other Midwestern cities that will be ready to host trade shows in July. One city under consideration based upon suggestions from exhibitors is Indianapolis. Both The Indiana Convention Center, the other venue we have identified, and our own organization, are consulting with trade groups and state and local agencies to establish new protocols for producing and attending events. The health and safety of our exhibitors, attendees, and staff are of the utmost importance to us and we will share these protocols with you as they become available.

Once again during the COVID-19 crises, TransWorld finds itself in uncharted waters and we are trying to make the best possible decision to serve the needs of the Haunted House Industry. Your feedback matters to us and we will be sending out a survey by June 1, 2020, to gauge your comfort level in attending an event before we commit to moving forward. We want to thank all of you for the time you have already spent sharing your thoughts with us and we look forward to receiving your additional comments in response to our survey. Our goal now, as always, is to offer events that add value to the members of our community,

Midwest Haunters Convention
For more updates on Midwest Haunters Convention, visit them on Facebook at https://www.facebook.com/MidwestHaunters.
The Midwest Haunters Convention is the largest Halloween show of its kind in the US, dedicated to ALL Haunters; actors, enthusiasts, home/pro haunters and Halloween enthusiasts. Open to the public the MHC features a tradeshow, education, chartered bus tours and entertainment! Full details at http://www.midwesthauntersconvention.com!
Fear Expo Vendor Spotlight with Screaming Banshee Studios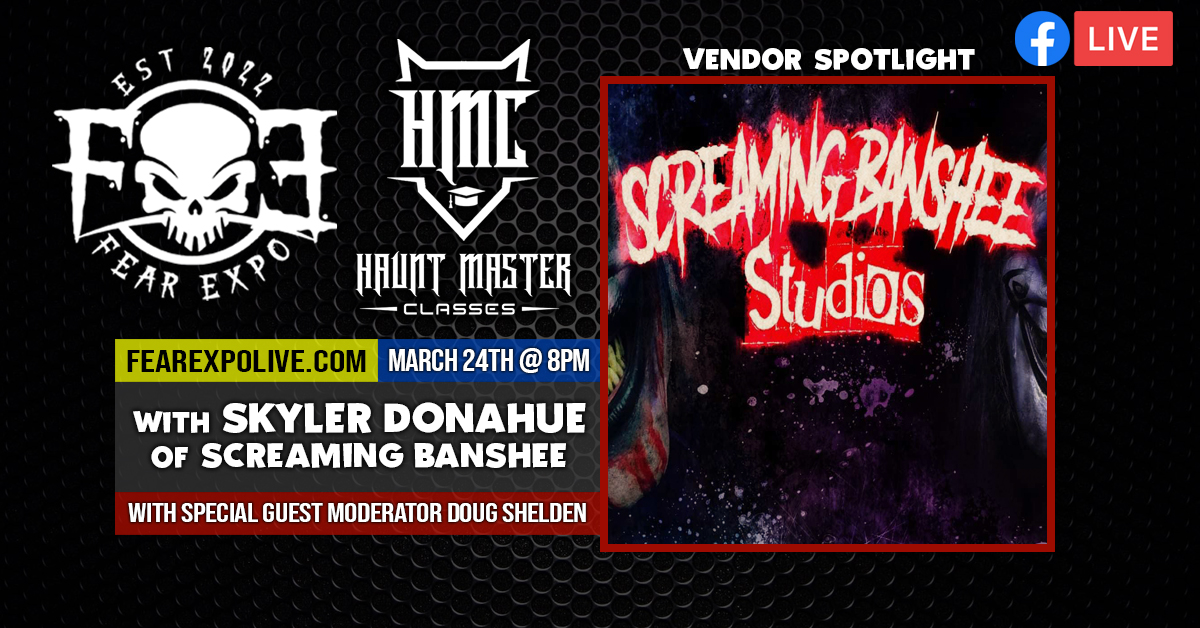 Fear Expo's New Partner and New Dates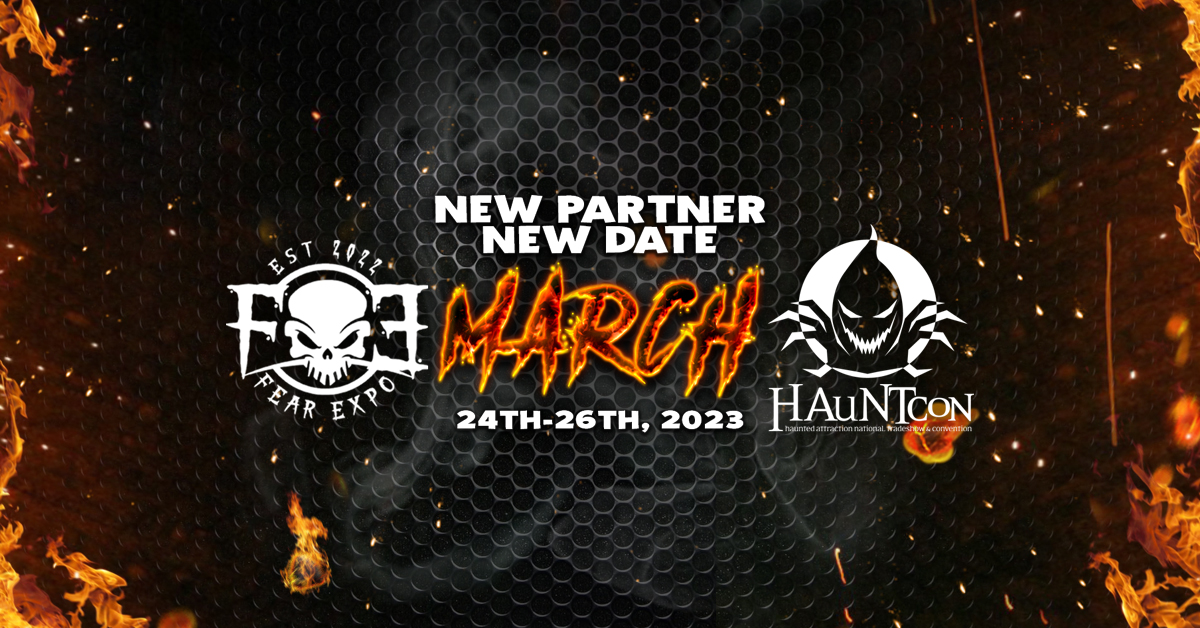 Fear Expo Two Very Exciting Announcements
First – HAuNTcon is going to be a Co-Show Partner. It will the be the first in person event since Jan 2020.
Second – They Announced the 2023 Trade Show Dates. March 24th-26th Owensboro Convention Center, Owensboro KY
Learn more at https://FearExpoLive.com
Haunting U & Fear Expo LIVE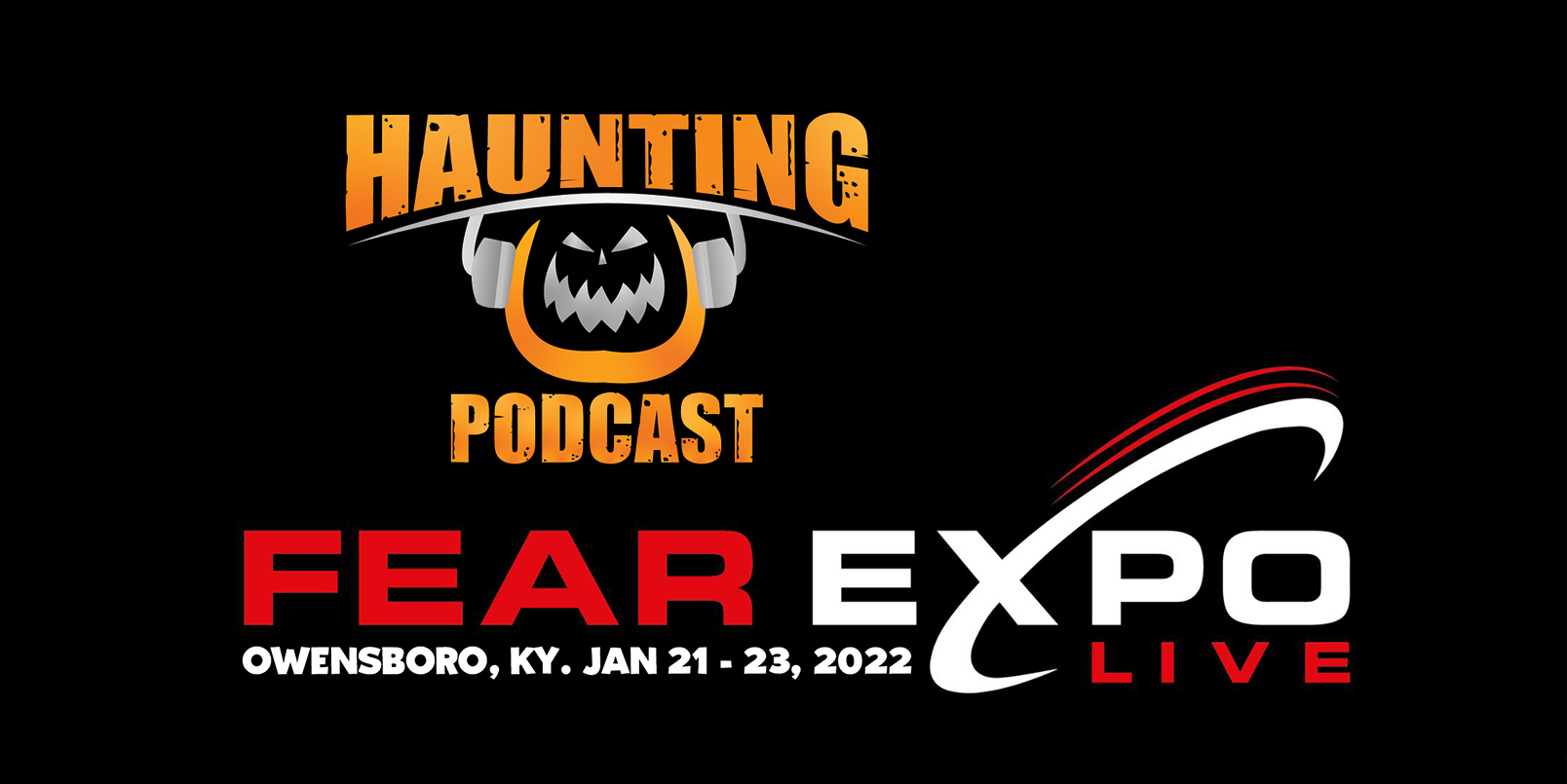 Episode 45-Fear Expo Live with Doug Sheldon
Published 15 July 2021
Hosts: Leslie Reed & Keoni Hutton
Doug Sheldon, Owner of The Haunt in Grand Rapid's, MI and Co-Owner of Fear Expo has joined us to make a HUGE announcement. Fear Expo is going live next year! Tune in to hear more in this exclusive episode!
Resources mentioned during this episode:
Fear Expo Live: https://fearexpolive.com/
Fear Expo Live Trailer: https://www.facebook.com/100118402030631/videos/1196863997482017
Fear Expo Facebook Page: https://www.facebook.com/watch/FearExpo/
The Haunt: https://the-haunt.com/
Chamber of Haunters Website: https://chamberofhaunters.com/
the-haunt.com(opens in a new tab)
Haunting U can be found at www.hauntingu.com.
Sound Effects:
Music: Dance of Death http://www.purple-planet.com/
Thunder: Recorded by Mark DiAngelo
Uploaded: 07.29.11
http://soundbible.com/1913-Thunder-…
License: Creative Commons Attribution 3.0
Modifications: Inserted over Dance of Death Music
Evil Laughter: Recorded by Himan
Uploaded: 03.13.13 License: Public Domain
http://soundbible.com/2054-Evil-Lau…
Haunting U is a production of Rocky Mountain Home Haunters LLC published under the Creative Commons Attribution 3.0 license. All rights reserved