Southeast Halloween Enthusiast Convention – SEHEC July 11th & 12th
The Southeast Halloween Enthusiast Convention is for both Halloween and Paranormal fanatics.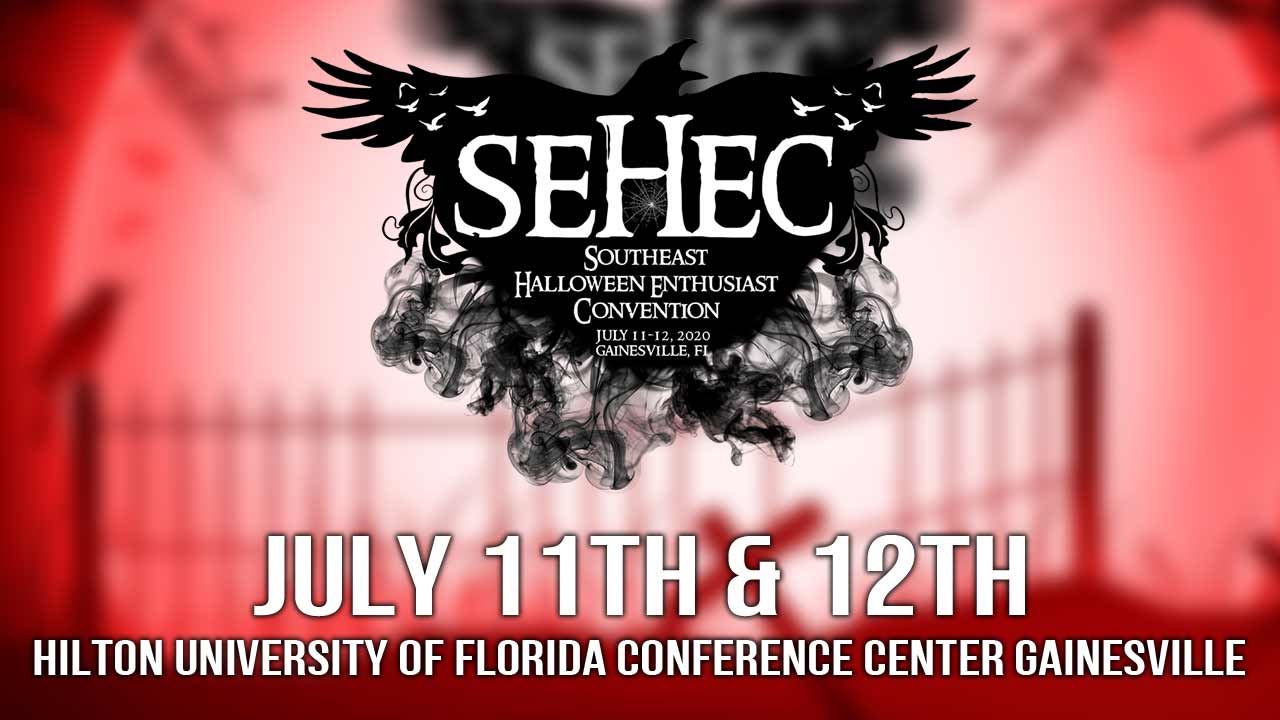 Halloween and Paranormal Convention & Fundraiser for Charity
The Southeast Halloween Enthusiast Convention (SEHEC — which we pronounce as "SEE-heck") is for both Halloween and Paranormal fanatics. We are a fun, two-day educational and charitable event benefiting a publicly-funded 501(c)(3) non-profit animal rescue shelter in Central Florida.
ALL of our proceeds help keep the facility hosting its rescued dogs and horses, and protected Florida gopher tortoises. Your attendance helps us work toward our goal.
Southeast Halloween Enthusiast Convention (SEHEC) will take place on Saturday & Sunday, July 11th & 12th 2020 at At the Hilton Conference Center, Gainesville, FL — the convention's host hotel
---
Here are some of the activities:
Halloween Home Haunt and Commercial Haunt "How-To" courses
Attending makeup seminars by some of the industry's finest artists
An opportunity to participate in our Silent Auction fundraiser
Attending free Panel Discussions on a variety of subjects
Sign-up Paranormal Psychic Medium readings
Learn about the paranormal: spirits, ghost hunting (and related tech) and even Demonology
Learn about Escape Rooms
Attending educational courses for Haunt Actors and Haunt Managers/Owners
Shopping for your favorite Halloween and Paranormal goodies
Checking-out the smoking-hot rides in our hearse show
Enjoying our Costume Ball with food and drinks while dancing to a live DJ
Exploring with a Ghost Tour of a TRULY haunted nearby landmark century-old building in beautiful Gainesville
Joining in an excursion to the nearby WORLD'S LARGEST bat house (yup, watch 500,000 bats come out to feed at sunset!)
And lots more in store for you!
---
---
Event Schedule:
Friday, July 10th
Saturday, July 11th
Convention Show and Courses: 8 AM to 6 PM
"Haunted Eye Ball" adult costume party with food buffet and refreshments, 7 PM to 11 PM.

COST: Admission fee for the Ball ($49) — Fee includes buffet-style food and beverage ticket
INFO: This year promises to be another great event!! It includes a DJ to keep the dance hits coming, great food to keep your energy up and creative refreshments to quench your thirst. The ball is open to adults only. Please keep in mind that there will be alcohol, scary costumes and some people in just body paint.
ADDITIONAL DETAILS:

Costume Contest at 10 PM with trophies awarded
Featuring a live DJ with lighting show
Complimentary photo booth from 7 PM to 10 PM

Spirits with Spirits Tour at 11 PM to 12:30 PM.
Sunday, July 12th
Convention Show and Courses: 9 AM to 4 PM.
---
---
For more information, email SEHEC at seheconvention@gmail.com
---
LINKS:
Fear Expo Vendor Spotlight with Screaming Banshee Studios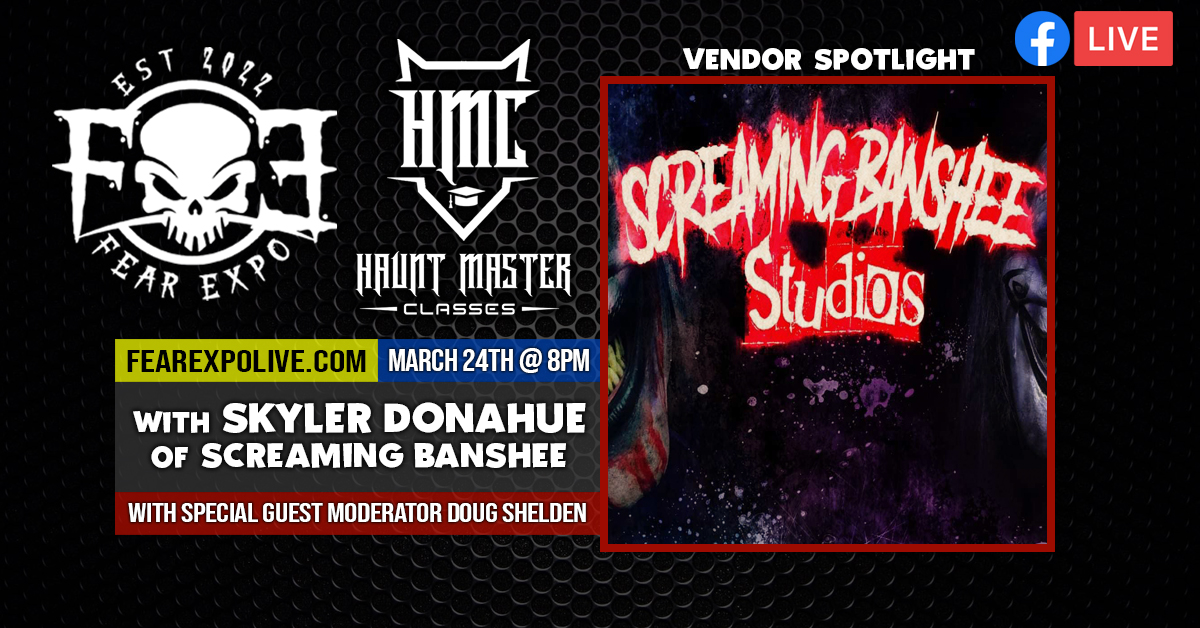 Fear Expo's New Partner and New Dates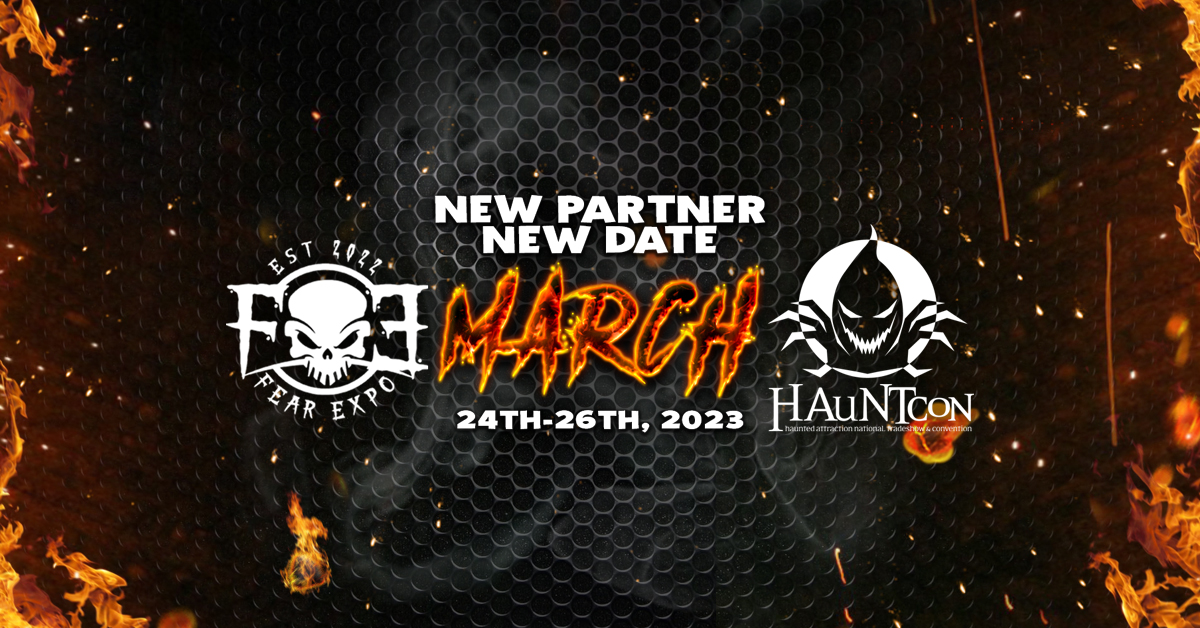 Fear Expo Two Very Exciting Announcements
First – HAuNTcon is going to be a Co-Show Partner. It will the be the first in person event since Jan 2020.
Second – They Announced the 2023 Trade Show Dates. March 24th-26th Owensboro Convention Center, Owensboro KY
Learn more at https://FearExpoLive.com
Haunting U & Fear Expo LIVE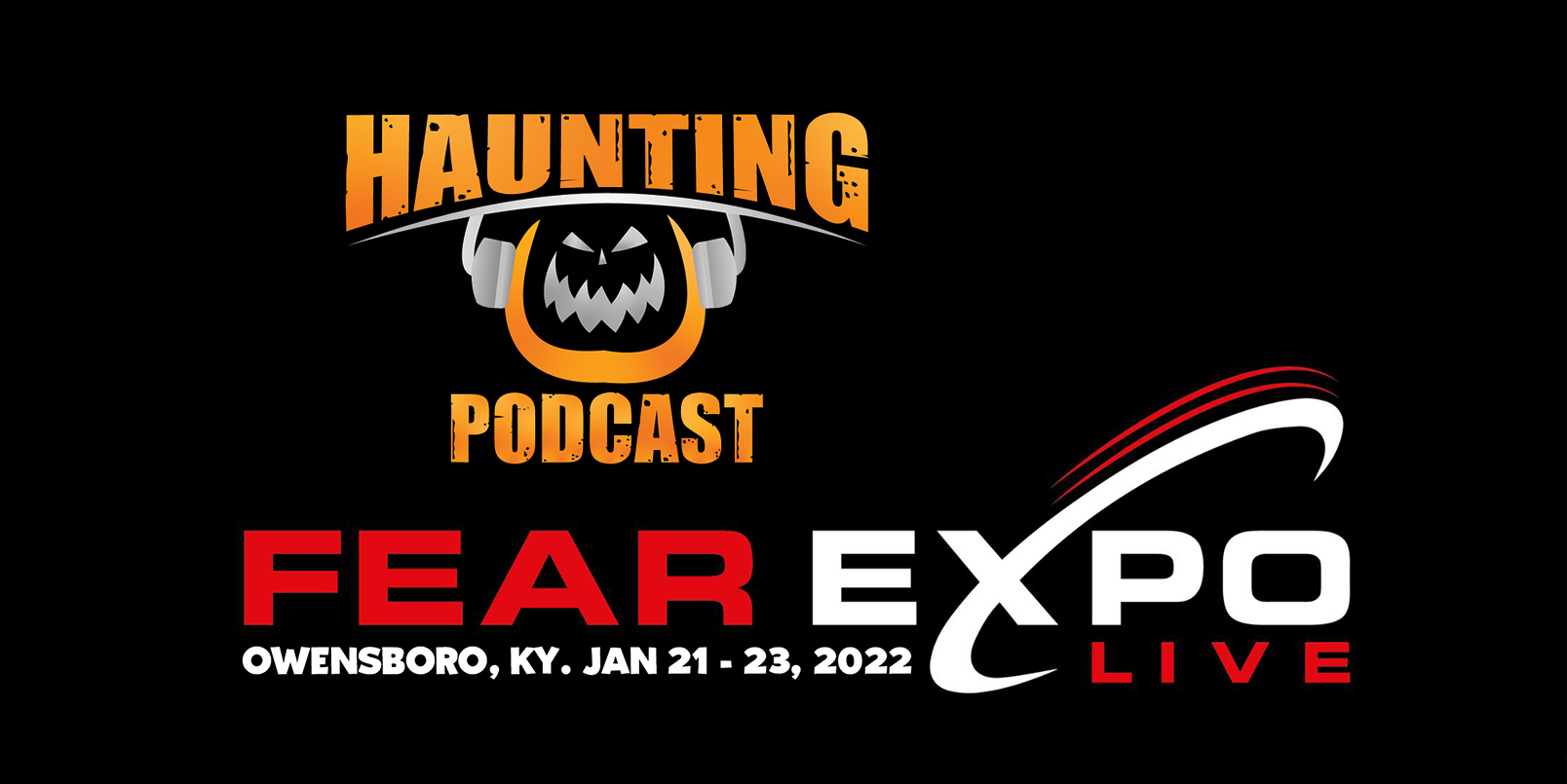 Episode 45-Fear Expo Live with Doug Sheldon
Published 15 July 2021
Hosts: Leslie Reed & Keoni Hutton
Doug Sheldon, Owner of The Haunt in Grand Rapid's, MI and Co-Owner of Fear Expo has joined us to make a HUGE announcement. Fear Expo is going live next year! Tune in to hear more in this exclusive episode!
Resources mentioned during this episode:
Fear Expo Live: https://fearexpolive.com/
Fear Expo Live Trailer: https://www.facebook.com/100118402030631/videos/1196863997482017
Fear Expo Facebook Page: https://www.facebook.com/watch/FearExpo/
The Haunt: https://the-haunt.com/
Chamber of Haunters Website: https://chamberofhaunters.com/
the-haunt.com(opens in a new tab)
Haunting U can be found at www.hauntingu.com.
Sound Effects:
Music: Dance of Death http://www.purple-planet.com/
Thunder: Recorded by Mark DiAngelo
Uploaded: 07.29.11
http://soundbible.com/1913-Thunder-…
License: Creative Commons Attribution 3.0
Modifications: Inserted over Dance of Death Music
Evil Laughter: Recorded by Himan
Uploaded: 03.13.13 License: Public Domain
http://soundbible.com/2054-Evil-Lau…
Haunting U is a production of Rocky Mountain Home Haunters LLC published under the Creative Commons Attribution 3.0 license. All rights reserved