New Podcast from HaunTopic Radio | December 28th, 2017 Haunt Podcast
Haunt Stories from the Dead Factory and the Deadmonton Haunted House. New Podcast from HaunTopic Radio | December 28th, 2017 Haunt Podcast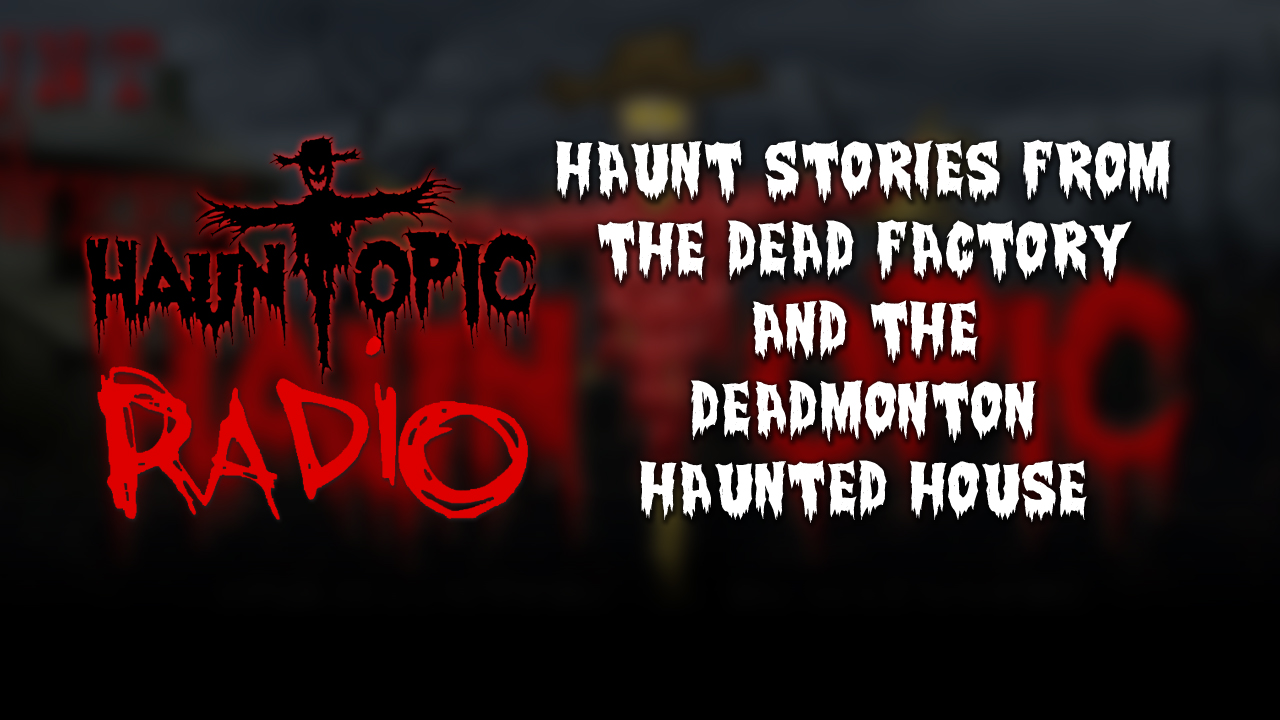 New Podcast from HaunTopic Radio | December 28th, 2017 Haunt Podcast
Haunt Stories from the Dead Factory and the Deadmonton Haunted House. New Haunt Podcast from HaunTopic Radio | December 28th, 2017
[disk_player id="60961″]
➡ LIKE HaunTopic on Facebook: https://www.facebook.com/haunTopic/
➡ Visit HaunTopic online: http://hauntopic.com/
If you're like us, you never get tired of stories from Haunt Season. We never get tired of talking about it. Here are the highlights from our experiences as Co-owner of the Dead Factory Haunted House (Brian Foreman) in Missouri and Manager of the Deadmonton Haunted House (Darryl Plunkie) in Canada.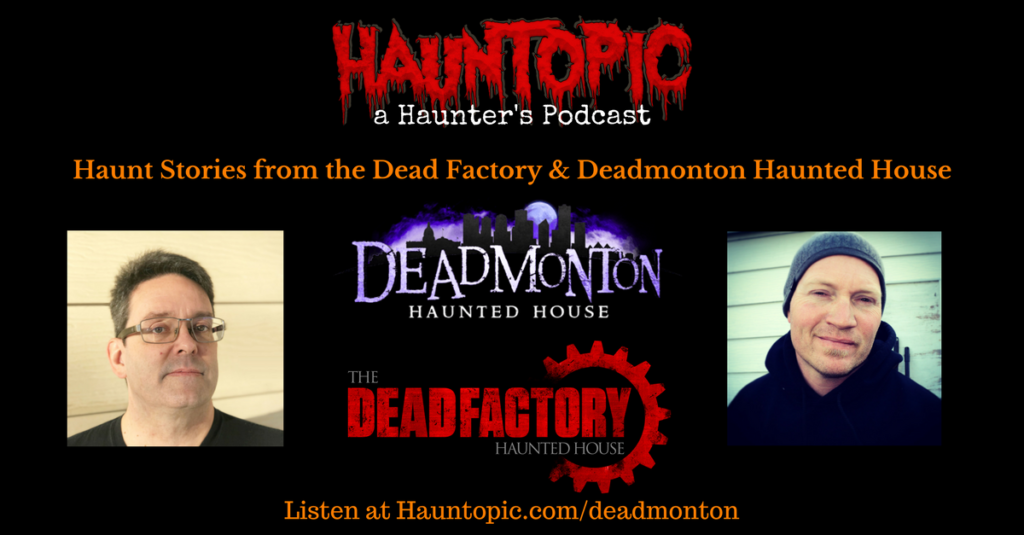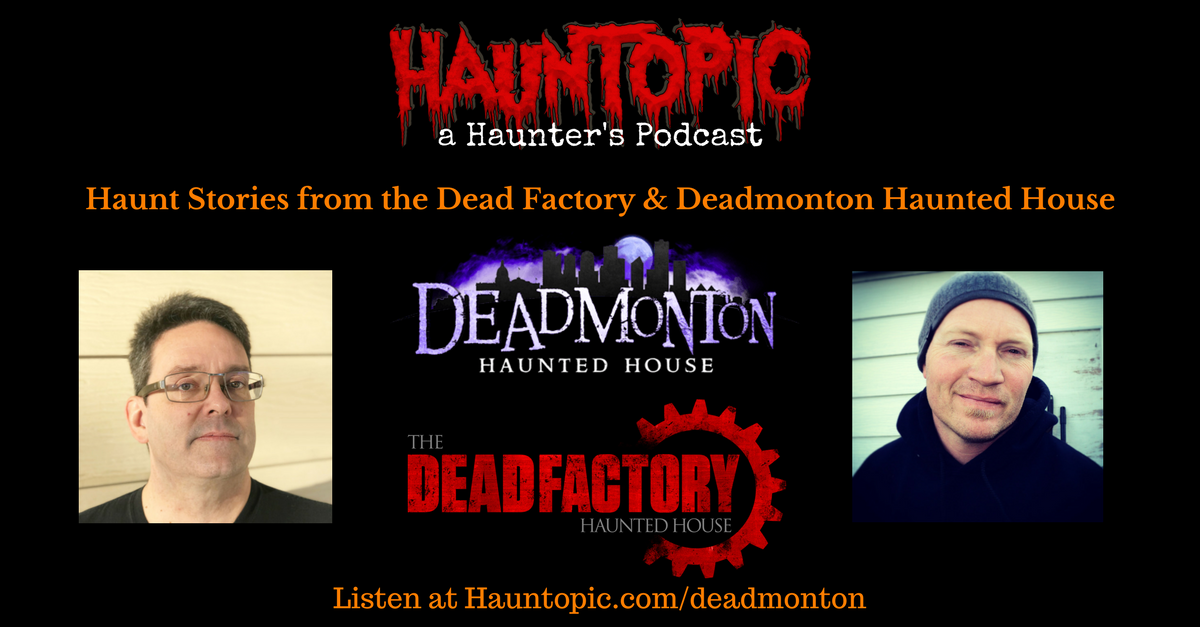 Deadmonton Haunted House (Edmonton AB Canada)
"The first haunted house I've been to! Waited in line for a few hours but worth it! Actors walked around while we were in line to scare us, so awesome. The haunted house was so well done! Scared me so much, jumped so much, laughed so much. Well done!! So much fun! Well worth the price and the wait!!" –Kayla Bourgoin
"Wonderfully terrifying experience. Arrive early in the day to get a good place in line, unless you're willing to dish for speed passes. Crazy amounts of imagination go into this 45 minute plus experience. Try not to rush through, but be forewarned. . Do not walk to slowly either :/" –Kristine Lynn Bowman
---
Find more Haunt News from Masters of Fear
---
Dead Factory Haunted House (Mexico, Missouri)
"I've been through the super fancy haunted houses at Halloween Horror Nights in Universal Studios – Orlando, and The Dead Factory blew those big budget houses away.
The actors are superb, the scared are bone chilling, and you can feel the level of care that they put into their craft.
This will most definitely become an annual tradition. A huge thanks to everyone who made this entertainment possible." –Charles Dallas Parrott
"We just got done going through the house and I am still shaking. I ran out of there as fast as I could and I am not going to have a voice tomorrow! So much fun! You can tell these guys love what they do! Awesome price awesome & people check it out!" –Claudia Holt
---
https://www.facebook.com/haunTopic/photos/a.281440918605450.65674.124483274301216/1549689781780551/?type=3
[#Haunt #Podcast] Hauntopic | Inside the West Coast Haunters Convention & Nightmare Factory with Ed Roberts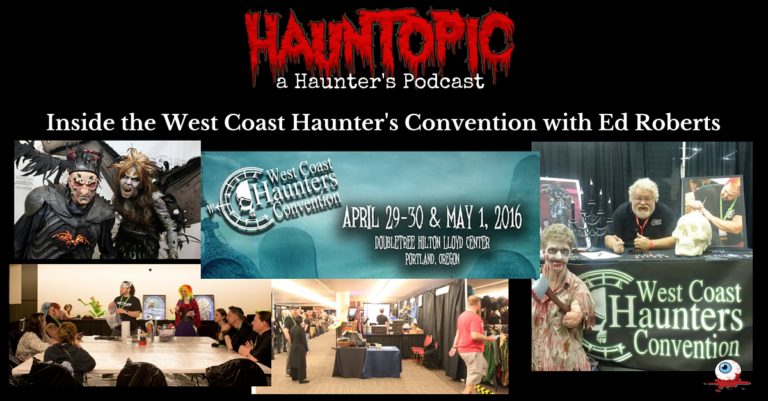 Podcast: Play in new window | Download
Subscribe: iTunes | Android | RSS
The West Coast Haunters Convention | Portland,Oregon | April 29 to May 1 | Doubletree Hilton
The West Coast Haunters Convention is the longest running convention for Home Haunters, Professional Haunters, and Halloween Fanatics on the West Coast. Located in Portland, Oregon at the Lloyd Center inside the Hilton Doubletree Hotel. The dates for 2016 are April 29th through May 1st. The WCHC is at year seven and Ed Roberts doesn't plan on slowing down anytime soon.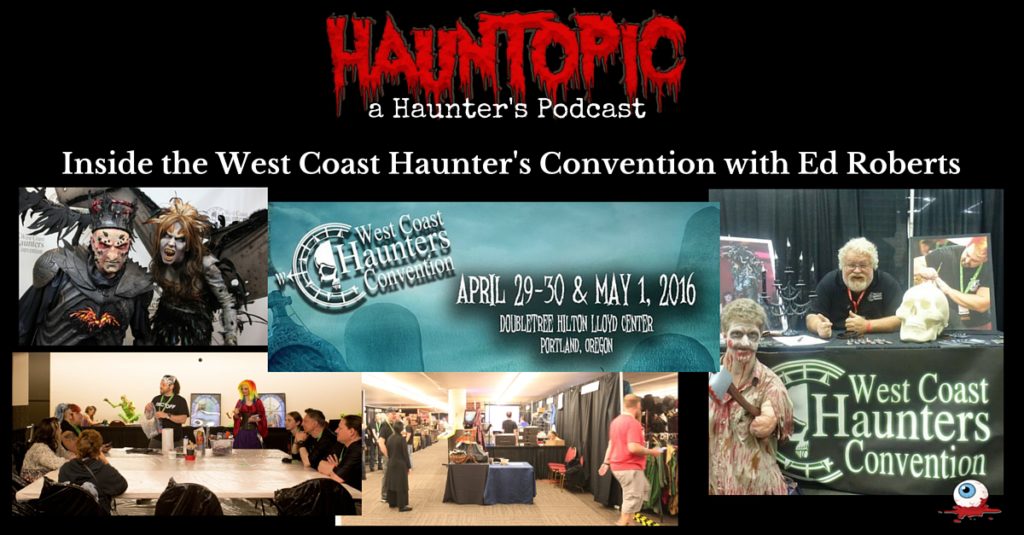 In this episode of HaunTopic Radio, we get Ed Roberts on the Haunt Line to chat about the new things for the West Coast Haunters Convention in 2016, the projects going on at the Nightmare Factory, and how escape rooms are changing the haunted attraction industry.
We also announce our partnership with the Haunted Attraction Network and how you can listen to other podcasts related to the haunt industry with a different point of view.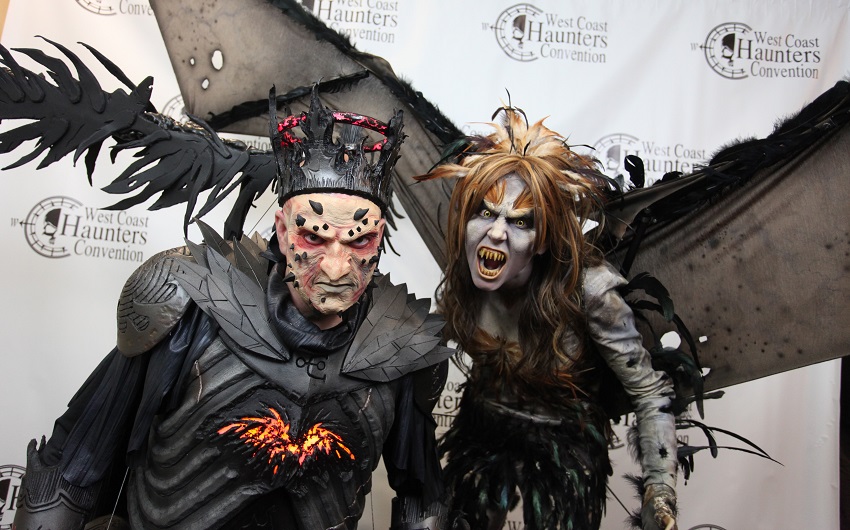 Skip forward to the end of the podcast to listen to Scene 5 of The Night Keep: Heretica plus hear a few tunes from The Night Keep through the episode. The back story to this music is getting pretty scary. Make sure to go back and listen to the past 4 podcasts to start at the beginning.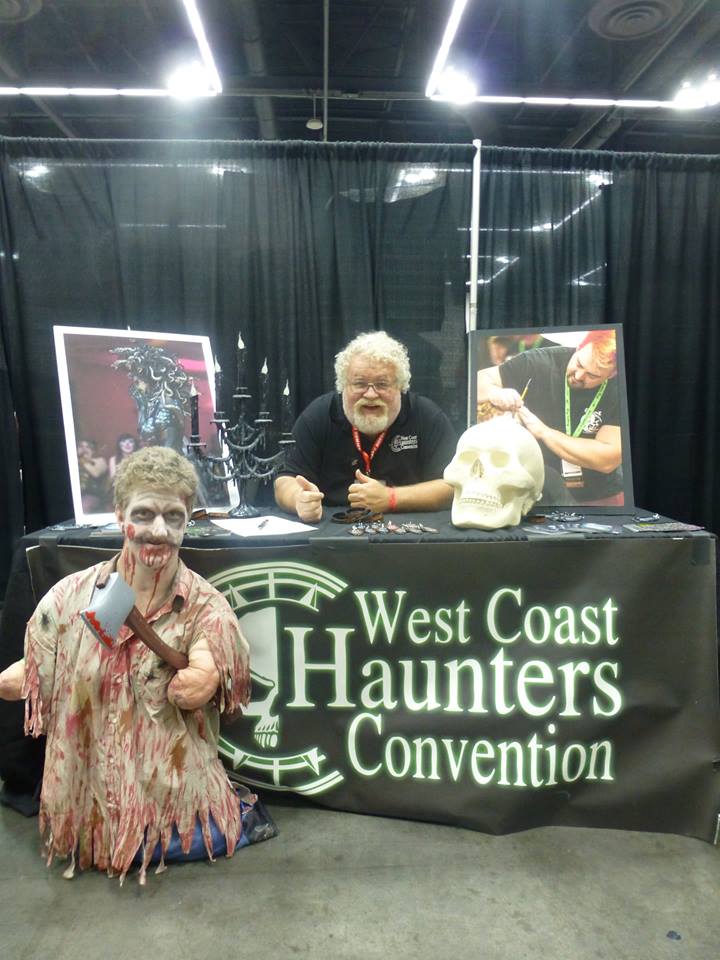 Bottom Line: If you're a Haunter and live close to Oregon, or have means to get there, the West Coast Haunters Convention is definitely a place to stay for a few days. Take advantage of the haunt education, nighttime activity, trade show floor, and everything else the WCHC has to offer.
And shoot Ed with a few foam darts for us when you see him. Please??
Testimonials:
WCHC is one of our funnest shows. It's more laid back than other shows and has more of a family atmosphere with home haunters as well as pro haunters. Ed Roberts and his crew are great! They have a nice setup for vendors and take good care if them. Plus it benefits the School for the Deaf. My only suggestion would be to make it a two day show instead of three. And Portland is beautiful …and no sales tax! (Why can't other states do this?) ~Patrick Voss (VFXCreates.com)