Haunt Chat LIVE June 6th – yearly update with Dan Doble & Haunt Collective
There are so many good Haunt related shows and podcasts out there, why do we need another one? To tell you about all the others, of course!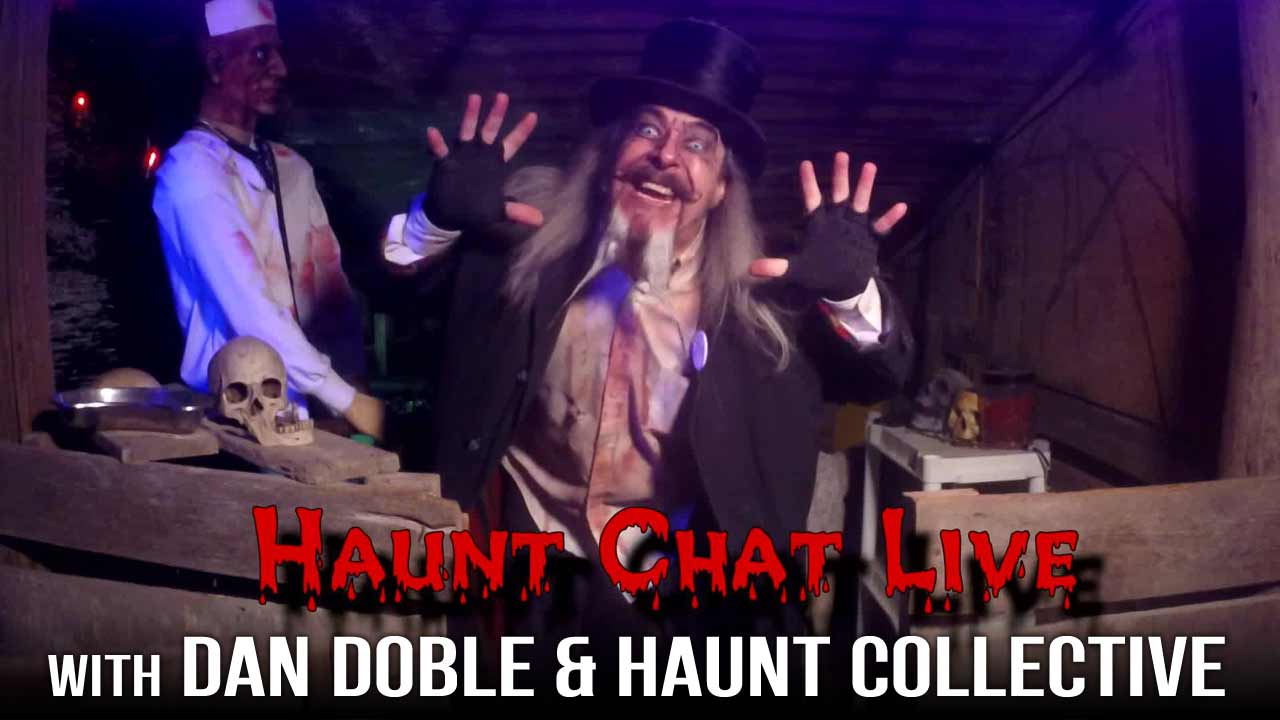 Haunting U & Fear Expo LIVE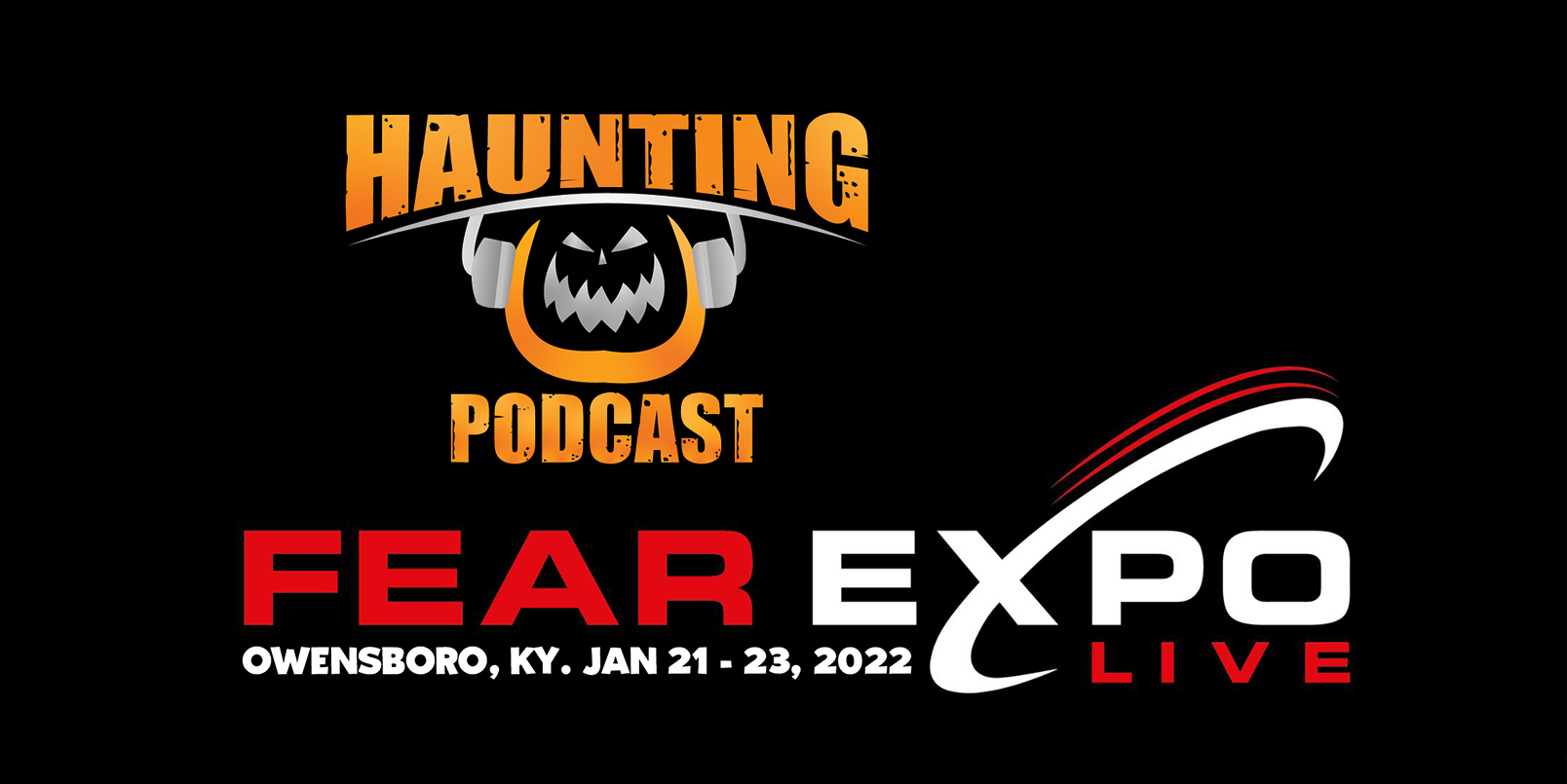 Episode 45-Fear Expo Live with Doug Sheldon
Published 15 July 2021
Hosts: Leslie Reed & Keoni Hutton
Doug Sheldon, Owner of The Haunt in Grand Rapid's, MI and Co-Owner of Fear Expo has joined us to make a HUGE announcement. Fear Expo is going live next year! Tune in to hear more in this exclusive episode!
Resources mentioned during this episode:
Fear Expo Live: https://fearexpolive.com/
Fear Expo Live Trailer: https://www.facebook.com/100118402030631/videos/1196863997482017
Fear Expo Facebook Page: https://www.facebook.com/watch/FearExpo/
The Haunt: https://the-haunt.com/
Chamber of Haunters Website: https://chamberofhaunters.com/
the-haunt.com(opens in a new tab)
Haunting U can be found at www.hauntingu.com.
Sound Effects:
Music: Dance of Death http://www.purple-planet.com/
Thunder: Recorded by Mark DiAngelo
Uploaded: 07.29.11
http://soundbible.com/1913-Thunder-…
License: Creative Commons Attribution 3.0
Modifications: Inserted over Dance of Death Music
Evil Laughter: Recorded by Himan
Uploaded: 03.13.13 License: Public Domain
http://soundbible.com/2054-Evil-Lau…
Haunting U is a production of Rocky Mountain Home Haunters LLC published under the Creative Commons Attribution 3.0 license. All rights reserved
Holiday Light Show Wow Factor! Fully Dimensional & Immersive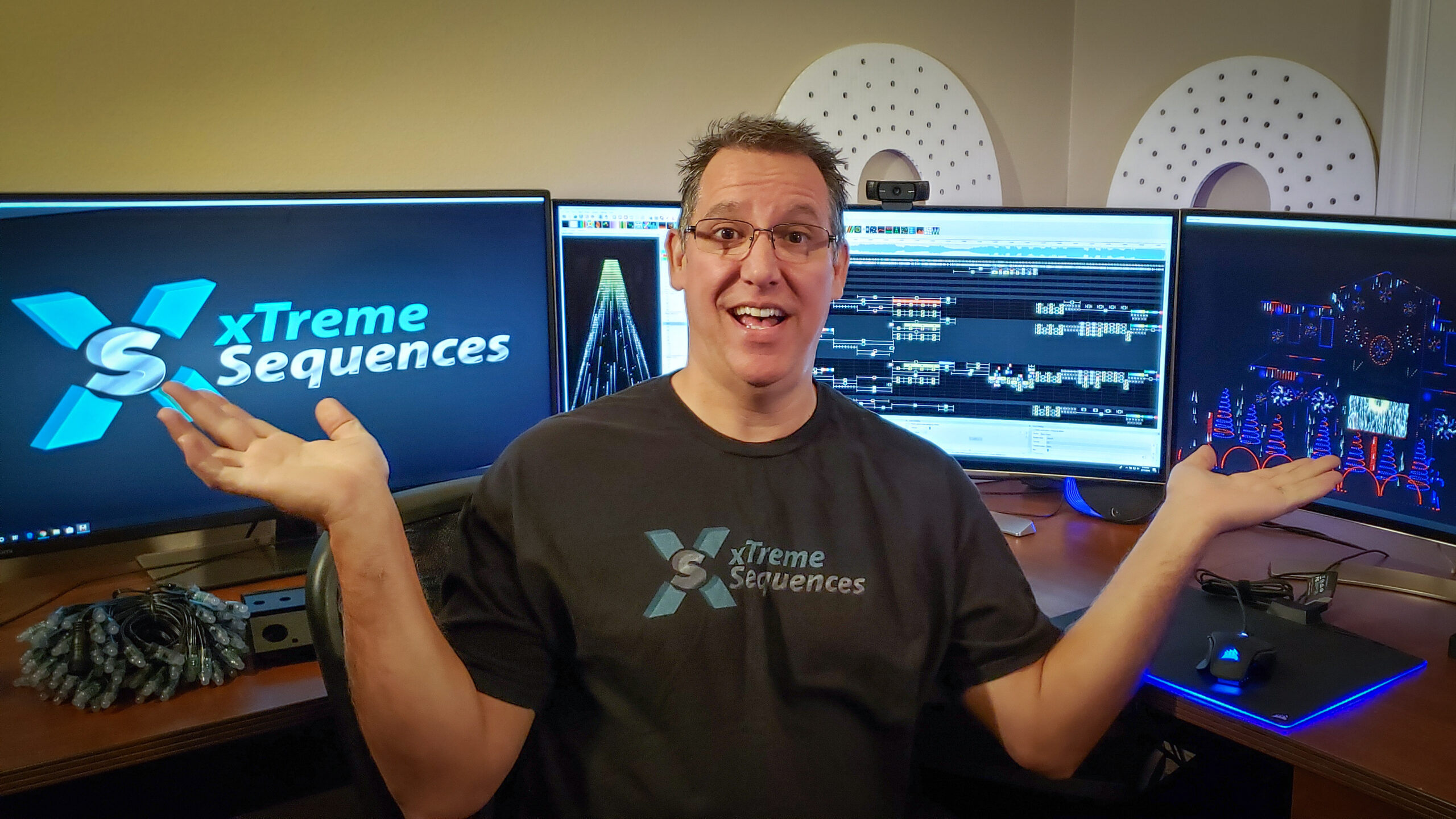 Class Title:
Holiday Light Show Wow Factor! Fully Dimensional & Immersive
Duration:
30-45 min class with Q&A afterwards
Class Description:
In this class we will look at xLights software and its capabilities to design and create an immersive light show.
Animated lighting can contribute to Halloween commercial applications. Whether you have a staging area or looking to run an immersive haunt with light tunnels or walk/drive-throughs this open source software can take your imagination to a unique show experience.
We will demonstrate the software and discuss its relevance to all thing holiday lighting.
Speaker:
Ron Howard
Bio:
Ron Howard is a professional light show sequencer and owner of xTreme Sequences that is internationally recognized for providing over the top, unique light shows for an ever-growing hobby and commercial applications. His Consultation and support are second to none.
Ron and his family were featured on ABC's Great Christmas Light Fight Season 7 to share his craft with the world.
As light shows evolve Ron understands the importance of pushing the boundaries with innovative techniques and the use of high-density and 3D props to elevate light shows.
www.xTremeSequences.com
How To Open Your Haunt – Post Pandemic
Have questions on opening up this year?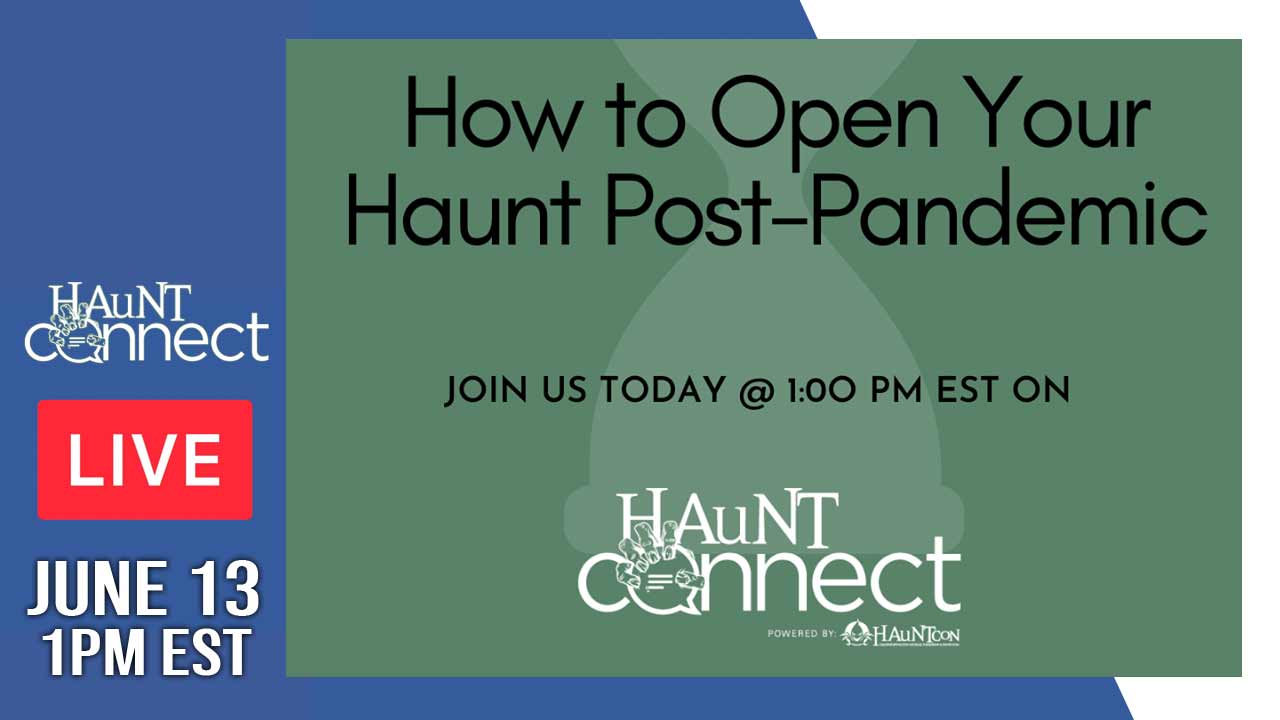 Have questions on opening up this year?
Check out this HAUNTconnect Session with Spencer Terry & Scott Swensen Saturday June 13th at 1pm EST.
Now's your chance to listen to someone who's already done it and SOLD OUT!

HauntCon
Don't miss Saturdays #HAuNTConnect Session with Spencer Terry of Fear Factory SLC and Scott Swenson of Scott Swenson Creative Development LLC at 1:00 PM EST!

HauntCon
Follow this link to make your FREE HAuNT Connect profile and bring your questions to be answered —> https://bit.ly/hauntconnect20 #HAuNTcon21