Daniel Radcliffe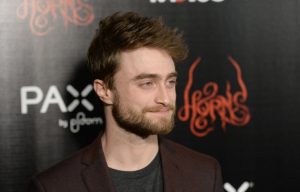 (Photo : Jason Merritt | Getty Images Entertainment)
James McAvoy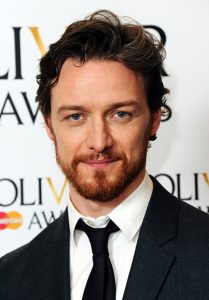 (Photo : Stuart C. Wilson | Getty Images Entertainment)
After becoming the devil in "Horns" Daniel Radcliffe will be coming back to the big screen in another horror film. This time, he will be joining "X-Men" star James McAvoy in the "Victor Frankenstein" film. How will this new movie be different from Mary Shelly's iconic tale?
The official synopsis, released last year via Collider, revealed that, contrary to the title, the doctor's assistant Igor will be the actual protagonist of the story.
"James McAvoy is Victor Von Frankenstein and Daniel Radcliffe stars as Igor in a unique, never-before-seen twist on Mary Shelley's classic 19th century novel," the synopsis read. "Told from Igor's perspective, we see the troubled young assistant's dark origins, his redemptive friendship with the young medical student Victor Von Frankenstein, and become eyewitnesses to the emergence of how Frankenstein became the man-and the legend-we know today."
According to McAvoy, the new film will have an interesting script as well.
"As much as the monster is his creation, Igor is his creation as well," explained McAvoy on set. "That was quite exciting. It's funny, the script, but also really dark, in a cool way."
It would be interesting to see what new material the "Victor Frankentstein" film would bring to the table.
Radcliffe also shared some details of the upcoming movie last year, calling it "a really kind of rip-roaring, fun adventure movie version of Frankenstein."
He also believed that the two characters' relationship will help make the "Victor Frankenstein" film stand out from all the other adaptations of Mary Shelly's classic tale.
"Victor and Igor are two people who come to need each other very much… Igor feels forever that he has this sort of debt of loyalty and the film then becomes about how much can that debt be pushed?" ScreenRant quoted the 25-year-old actor as saying.
Empire Online also shared some behind-the-scenes photo of both actors on set. The two photos, reportedly released by Fox, showed McAvoy working in his lab and both actors looking grim as the crew set up the props behind them.
You can see the snaps from the "Victor Frankenstein" film here.
Read more: http://www.franchiseherald.com/articles/27774/20150523/victor-frankenstein-film.htm#ixzz3bkalqBXy
1,032 total views, 3 views today