MIDWEST HAUNTERS CONVENTION 2014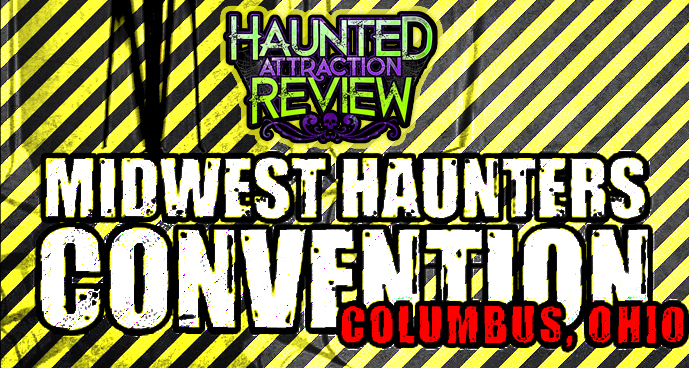 This year's Midwest Haunters Convention had several notable changes. There was not any swag in the swag bag like normal. The check in line was out of order and super long. Froggy's Fog Lanyards weren't handed out until SUNDAY. Only speakers and officials got name-tags. There were less vendors even though the show floor was bigger. Scaryokee was on Thursday and was less attended this year because of the scheduling. The after party on Friday night was no longer free, nor at the Hyatt. They were carding at the after party, and even though some people under 21 had bought tickets, they were not able to get in. The show seemed to be less actor oriented with fewer classes and little on the show floor. So is this what MHC is becoming? Yes, it was Transworld's first year taking over, but seriously, it was VERY disorganized. Allot of people walked away feeling disappointed this year about the turn of events.
However, there were some good things. The ball had great music! The Scareatourim rocked some peoples socks off. The vendors that were there, were pretty good. There was a lot of banning together of the haunt community, and making new friends. Some people took away good things from the classes that they attended, however I didn't take any. Overall, MHC was still fun, although a little disappointing. I hope to see everyone back next year! A.R.
Source Credit: http://thehauntedreview.com/2014/06/midwest-haunters-convention-2014/